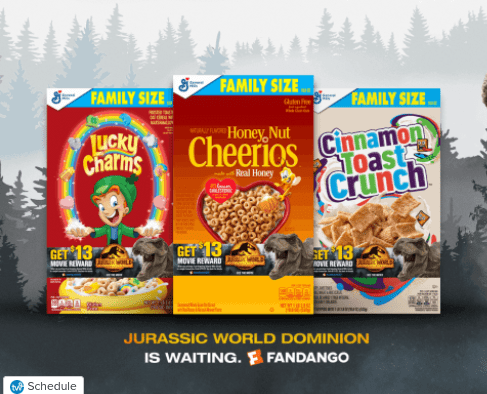 For a limited time, you can Buy 3 General Mills Cereal & Get $13 Fandango or VUDU Movie Credit!
Enough credit to get a free ticket to the upcoming new Jurassic movie! Here's how…
Purchase 3 participating 
Take a photo of your entire receipt showing the qualifying items starred, or for online purchases take a screenshot of your shipping, pickup or delivery confirmation. Enter your information and submit the image of your full receipt by 9/15/22.
 review submissions within 2-5 business days. Once your receipt is approved, you will receive an email confirmation with a link to activate your $13 Movie Reward.