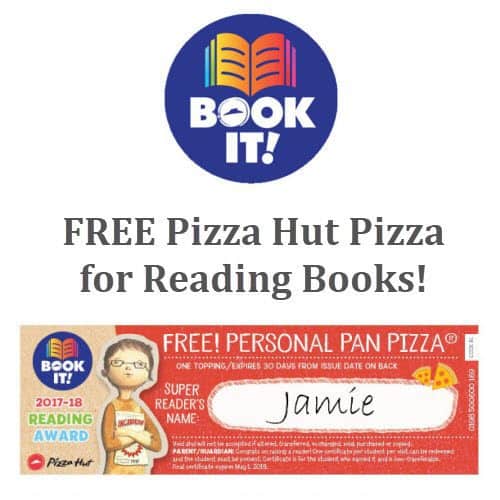 Homeschooling your kids right now? If so, make sure to sign up for the Pizza Hut BOOK IT! Program! 
The Pizza Hut BOOK IT! program is a little different than the Camp BOOK IT! program that runs through the summer only. This one is year round!
Kids 5-12 can score free personal pan pizzas each month during the academic school year. All your little ones have to do is meet certain reading goals every month and they get free pizza!
Note: Homeschool group orders are not accepted for this program. Each family must enroll for BOOK IT! individually. If your children are not homeschooled, click here to see if their school is registered to participate.