Summer vacation is the perfect time to relax and unwind, but it's also a great opportunity to explore new books.
Whether you're looking for something light-hearted or want to dive into a serious topic, there are plenty of options available.
Here are some suggestions of what to read on your summer vacation that will help you get the most out of it!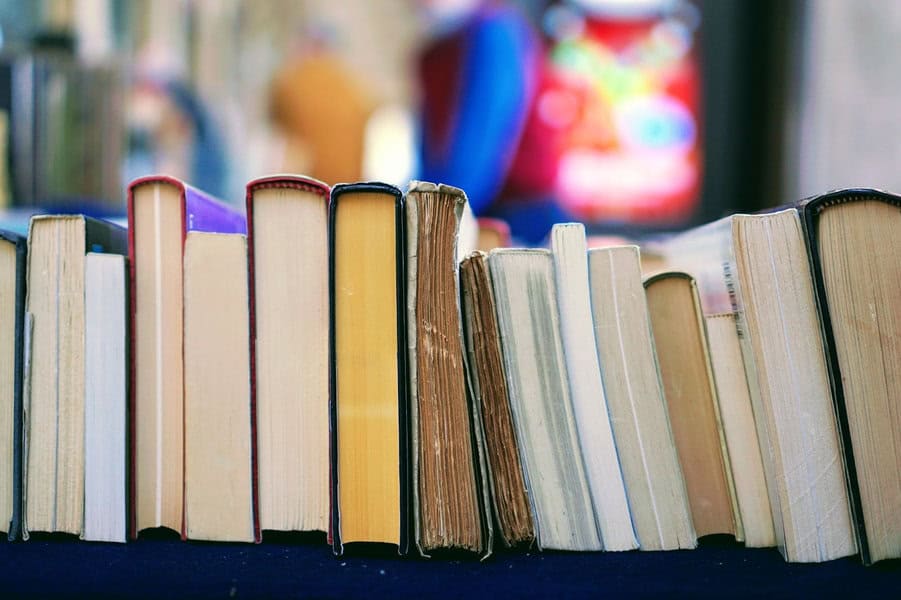 Photo by Tom Hermans on Unsplash
From adventure stories and historical fiction to biographies and self-help books, there's something for everyone this summer.
Please bear in mind that the list doesn't stop with ours. If you're looking for more male-oriented beach reads, you can check out this guide.
So grab a book, settle in with your favorite beverage, and enjoy!
Adventure Stories
Adventure stories are perfect for summer reading because they transport readers to different worlds and immerse them in thrilling tales.
From swashbuckling pirates to courageous heroes, these stories have a way of stirring the imagination and captivating the reader.
Whether it's a classic such as Jules Verne's "20,000 Leagues Under the Sea" or a modern-day offering like "The Hunger Games", these tales of daring and adventure will keep you turning pages until the very end.
So grab your compass, pack your bag, and take an amazing literary journey this summer!
Historical Fiction
Historical fiction is a great way to learn about history in an entertaining and engaging manner.
From the ancient empires of Rome and Egypt to the wars of World War II, these stories provide readers with an immersive experience that allows them to explore different time periods.
Whether it's a sweeping saga like "Gone With The Wind" or a more personal perspective such as "The Book Thief", these stories offer readers the chance to discover and learn about new eras in an entertaining way.
So don your time-traveling hat and explore the past this summer!
Biographies
Biographies are perfect for summer reading because they allow readers to gain insight into the lives of famous and influential people.
From great political figures such as Abraham Lincoln to iconic musicians like John Lennon, these stories provide an interesting window into how each individual made their mark on the world.
Whether it's a classic biography like "The Life and Times of Benjamin Franklin" or a modern account such as "Steve Jobs", these stories can help you gain a new perspective on a variety of topics.
So pick up a book and learn about some inspiring people this summer!
Self Help Books
Self-help books are a great choice for summer reading because they provide readers with practical advice and tools to help them reach their goals.
From improving one's confidence to conquering stress, these books offer valuable insights into how to lead a better life.
Whether it's a classic such as "The 7 Habits of Highly Effective People" or a modern twist like "The Subtle Art of Not Giving a F*ck", these books can help you not only improve your life but also gain greater self-awareness.
So take some time to reflect and discover how to make the most out of life this summer!
Science Fiction
Science fiction is a great choice for summer reading because it offers readers an exciting escape into the future.
From exploring distant planets to discovering new civilizations, these stories provide an intriguing blend of science and adventure that will keep you turning until the very end.
Whether it's a classic such as "The War of the Worlds" or a modern bestseller like "Ready Player One", these futuristic tales will spark your imagination and take you on an out-of-this-world journey.
So jump into a spaceship and blast off into a sci-fi adventure this summer!
Fantasy Novels
Fantasy novels are perfect for summer reading because they transport readers to magical worlds filled with wonder and mystery.
From epic battles between good and evil to fantastical creatures and mythologies, these stories have a way of igniting the imagination.
Whether it's a classic series like "The Lord of the Rings" or a modern tale such as "Harry Potter", these enchanting stories will sweep you away into a land of magic and adventure.
So sharpen your wand and dive into a fantasy adventure this summer!
Classics And Literature
Classic and literary fiction offer readers stories that have stood the test of time.
From sweeping epics to moving dramas, these tales provide insight into the human experience and explore timeless themes like love, loss, and identity.
Whether it's a renowned classic such as "To Kill a Mockingbird" or a Pulitzer Prize-winning novel like "The Goldfinch", these stories have the power to move and inspire readers for generations.
So lose yourself in the pages of a literary masterpiece this summer!
Nonfiction Books
Nonfiction books provide an opportunity to learn new facts and gain knowledge about the world.
From history and science to culture and travel, these books offer a glimpse into real topics and events.
Whether it's an award-winning biography, a fascinating look at psychology, or an exploration of faraway places, nonfiction books have a way of sparking curiosity and wonder.
So dive into a world of truth this summer and discover something new!
Cookbooks
Cookbooks and food writing are a delicious choice for summer reading.
Whether you're looking for recipes to spice up your cooking routine or stories about culinary adventures from around the world, these books offer a taste of something new.
From classic cookbooks like "Mastering the Art of Home Cooking" to mouthwatering memoirs such as "Eat, Pray, Love", cooking and food-themed books provide inspiration and flavor for readers of all kinds.
So grab an apron and get cooking with some tasty summer reading!
Final Word
No matter what your reading tastes, it's clear that summer is the perfect time to explore new books and genres.
From self-help titles to science fiction adventures and cookbooks, there are plenty of options for readers who want to enjoy a good book this season.
Whether you're looking for an exciting escape or a way to learn something new, these different types of books offer something special for everyone.
So grab your favorite beverage and settle in with some amazing summer reading!