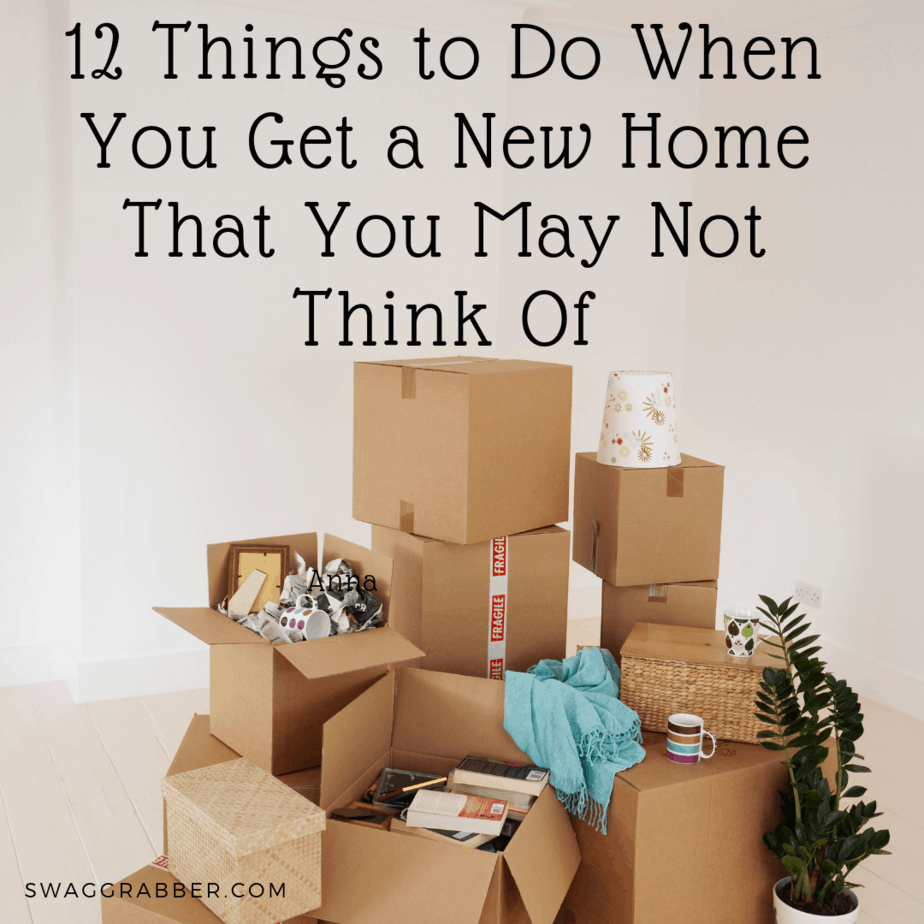 When you get a new house there are always a ton of things to do – moving being the big one. Here is a list of 12 things you may not think about doing but probably should!
12 Things to Do When You Get a New Home That You May Not Think Of
Change the locks: The previous owners may have given out keys to EVERYONE. To keep your family safe, it is a good idea to change out the locks. This isn't a hard process and locks can be picked at your local hardware store or on Amazon. You can also hire a locksmith to either re-key or replace the locks as well. You could even get some cool new ones that have a keypad. PERFECT for older kids!
Reprogram the Garage Door Keypad: As I said above, the previous owners could have given that code out to EVERYONE. It's a good idea to change out the entry code. You could even add the MyQ Smart Garage Door Opener that allows you to open the garage door with your phone. Again GREAT for kids that come home before you do!
Find the Main Water and Gas Valves: If you get leaks you need to know how to turn the gas and water off. Make sure you spend a few minutes and find out where they are located in your house.
Test the Circuit Breakers: Take a few and try out all of the circuits in the box. Make sure they are labeled properly as well.
Find Warranties and Receipts: If possible ask for these at closing. They could be attached to the items or stored near them as well. Helps to have a warranty if something breaks
Forward your mail: The USPS makes this easy to do now. You can go to USPS.gov and forward your mail online. They even send you a nice little package full of coupons!
Change Addresses on Insurance, mailing, and more: Don't forget to change your address with companies you have accounts with like insurance.
Establish Safety Precautions: Time to set up that new fire drill. You can the kiddos need to know how to get out if something happens.
Meet the Neighbors: Hopefully, they come over to introduce themselves but if not, get to know a few of your close ones. They are your best line of defense again things going wrong with your house when your not home. Exchange numbers so you have them!
Set Up Security. For safety conscious people, a home security system is often a necessity for peace of mind.
Change the address on your vehicles and Drivers License: When you move you need to change your address with the DMV.
Send out moving announcements: Send out announcements of  your move with your new mailing address to close friends and family.