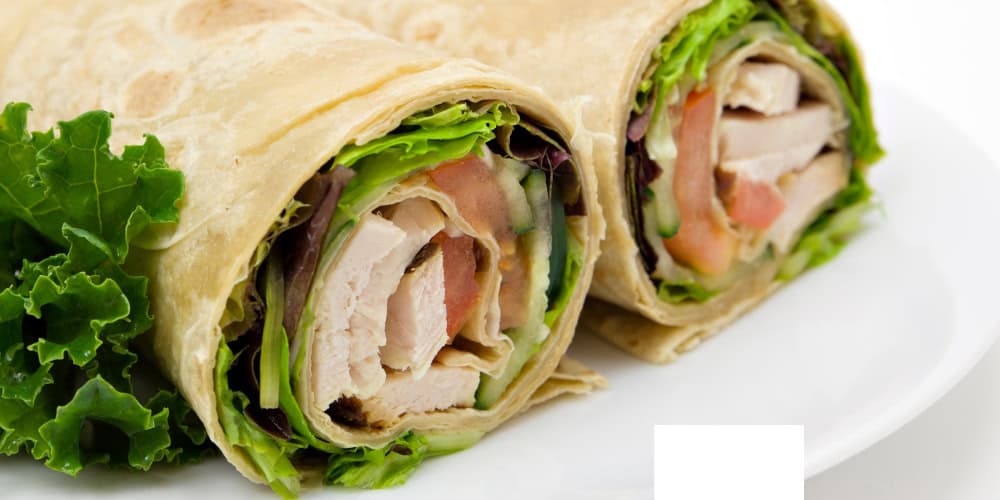 The Internet is filled with delicious recipes, and it's tempting to try them all. There's often just one problem: they're expensive to make. Some call for more ingredients than you'd care to purchase, while others will have you looking for hard-to-find items at sky-high prices. When homemade meals cost too much, it's no wonder people stick with pre-packaged meals and fast food!
While affordable recipes are a bit harder to find, some food blogs feature recipes with ingredients totaling less than $5. Some of those dishes can even be placed in a lunchbox, making them a great choice for school lunches or breaktime meals. Start your affordable meal planning with some of these lunch options – now, you don't have to sacrifice taste and convenience to save money!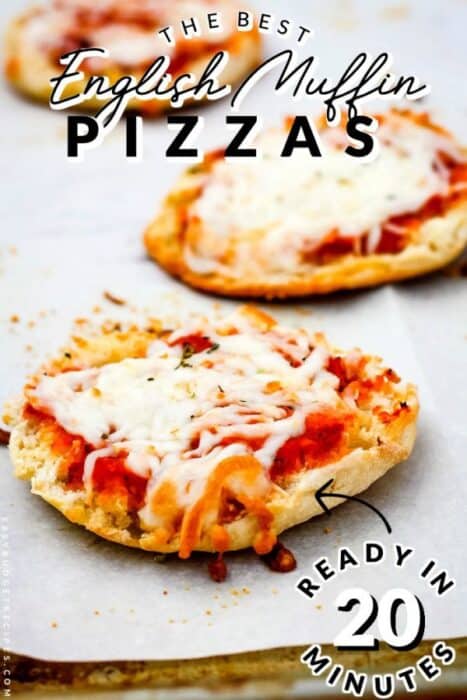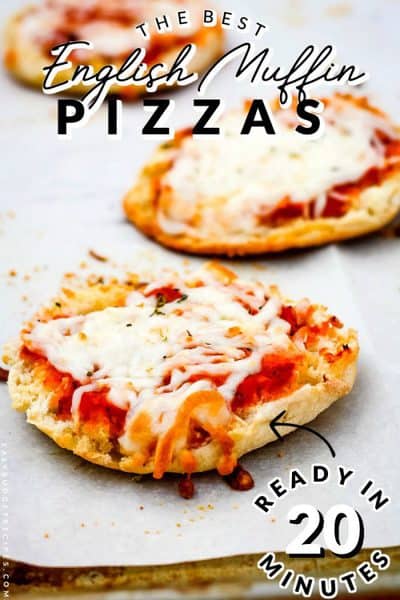 Six servings of these yummy pizzas cost just $4.33 to make, and you'll likely already have most of the ingredients at home. They're also easy to make, so if you're making them for your kids, let them help out!
Instant Ramen Noodles with Crispy Sausage
A packet or Ramen noodles often costs about 20 cents, so most dishes that use this ingredient wind up being cheap overall. The entire meal takes under 15 minutes to cook, and it can be placed in a Tupperware container to be eaten at work or school.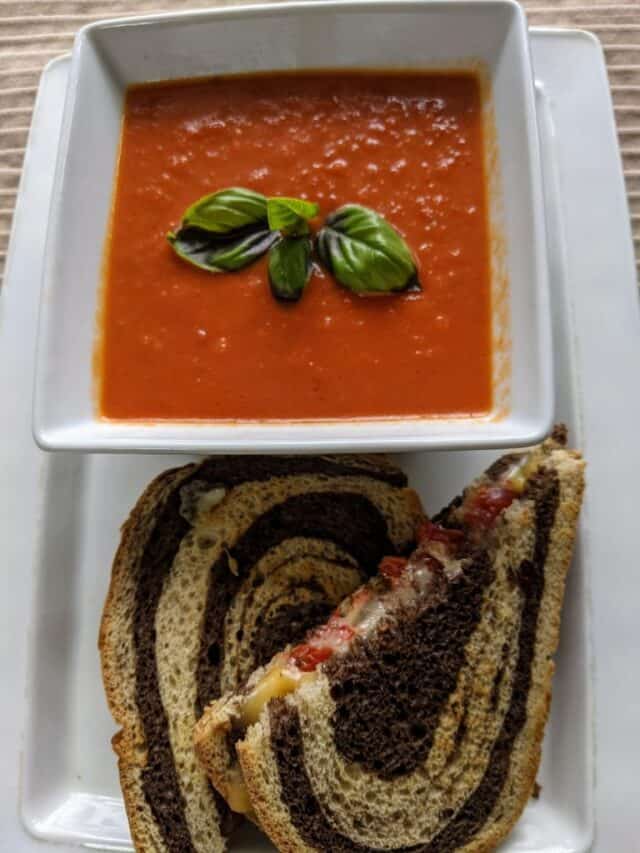 Garden Fresh Tomato Soup & Gouda Grilled Cheese
If you have a ton of tomatoes this is a fantastic recipe to use some. Pair it with our Roasted Tomato and Gouda Sandwich for an awesome lunch!
Spicy Kale Salad
Use jalapeños to turn this kale salad into a slightly spicy lunch. This dish is especially cheap if you already have almonds at home, but you can leave them out to make your salad cheaper and allergen-free.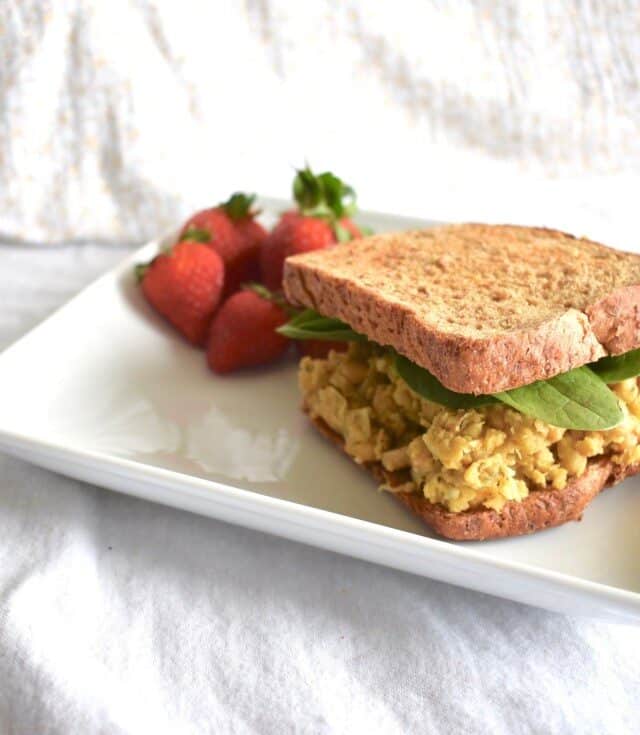 Buffalo Chickpea Salad Sandwich
The most expensive ingredient in this dish is the guacamole, but you can bring the cost down by replacing it with an avocado. Just add more garlic and a dash of onion powder. Buy your onion powder from a store with a bulk section so you only have to pay for what you need.
College students often have a hard time cooking when they live in a dorm room. This soup can be popped in the microwave, so there's no need for a stovetop!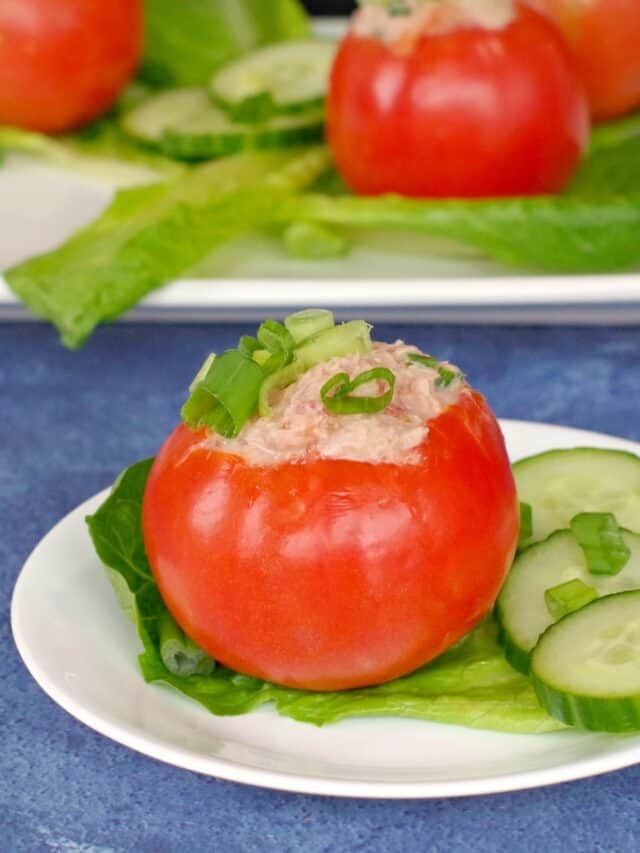 Each of these stuffed tomatoes "cost" just 2 Weight Watchers points, making them a great choice for those on the diet. If you use small tomatoes, you can even serve these as appetizers for an outdoor lunch party!
Keto BLT Stuffed Avocado
What could possibly make a BLT better? Adding avocados, of course! Save money on lime juice by buying a lime to squeeze yourself, and take out the bacon to make this lunch vegan.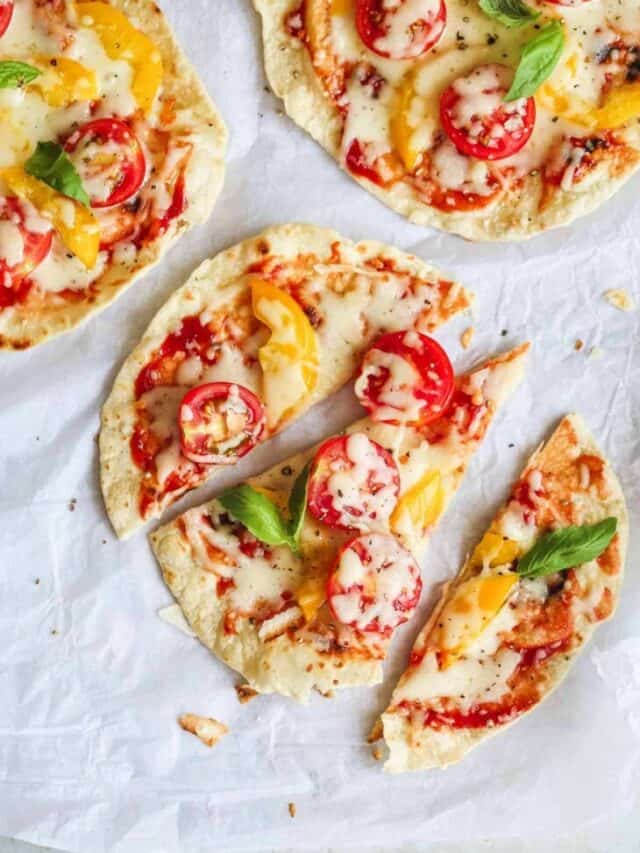 These easy-to-make pizzas can be made with ketchup instead of pizza sauce. Use leftover vegetables to top each slice to avoid buying more food!
This recipe allows for many substitutions, so you likely won't need to buy everything on the ingredient list. Use any potato, your choice of green olives or pickles, or cilantro instead of parsley.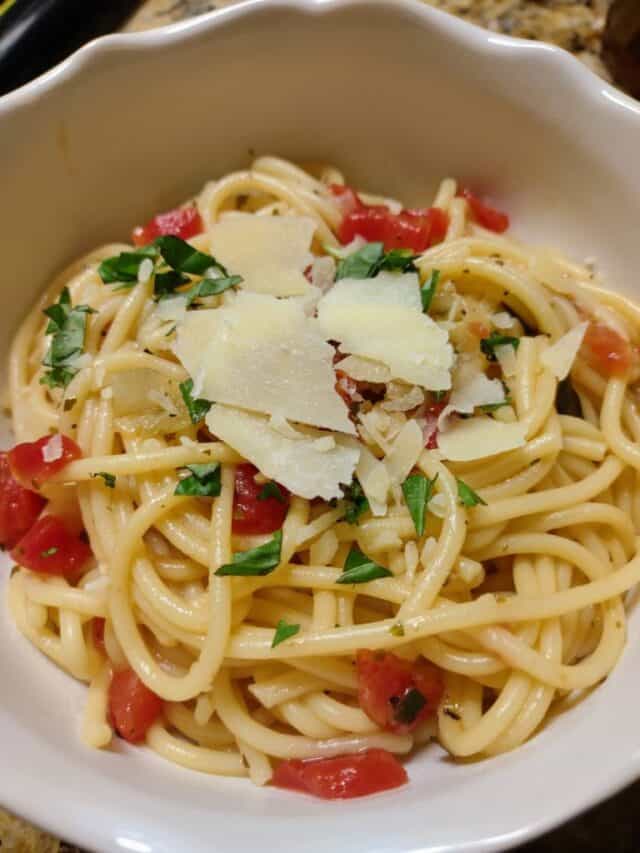 This is a great summer-time dish that can be whipped up in a flash.  I find that pasta can be very heavy in the summer but I find this one refreshingly light but still packed with all those yummy Italian flavors we love so much.
Instead of buying lemon juice for this salad, squeeze a lemon yourself. You could save over $1 on your ingredients! This salad has just 288 calories and 14 grams of protein per serving, so it's light and filling at the same time.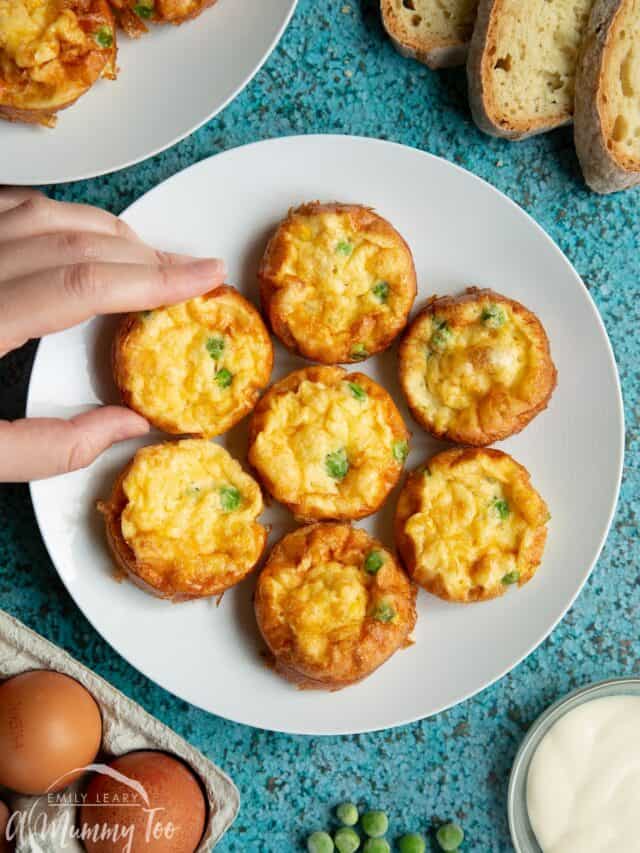 While you can buy frozen peas and canned sweetcorn for these frittatas, you can also just buy a bagged vegetable medley. They bake in 10 minutes, making this recipe perfect for when you need a last-minute lunch.
Keto Broccoli Cheese Soup
This six-ingredient recipe is high in fat, but low in carbohydrates. Puree the soup in a blender after you're done cooking it to create the smooth texture you'd associate with cream of broccoli.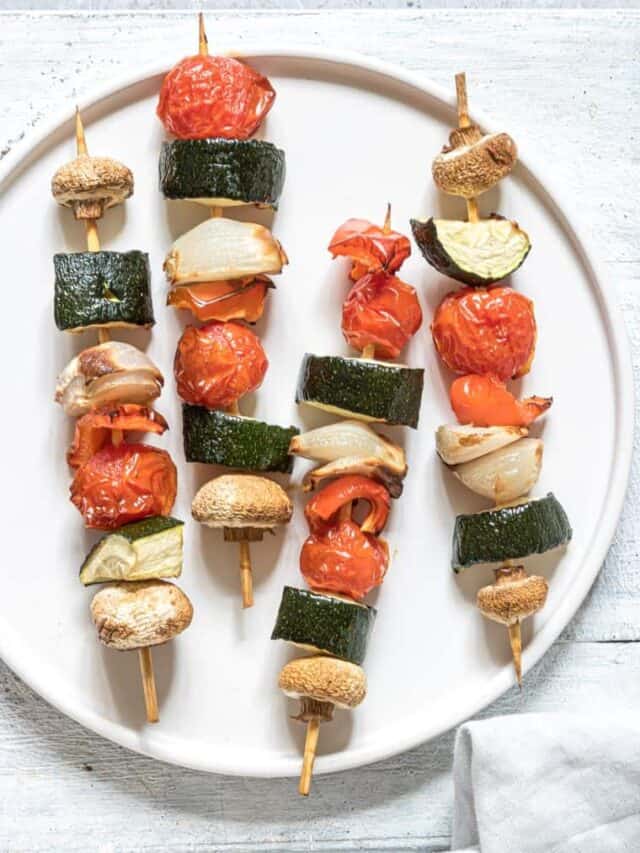 These colorful kebabs can be grilled or air fried, and you can add whichever spices you'd like to them. Choose vegetables that take the same amount of time to cook, and boil vegetables that you know will take a while to be ready.
Give your grilled cheese sandwich an upgrade by adding pizza sauce and a homemade garlic butter. Each serving costs just 85 cents to make, and they can be made even cheaper by not using pepperoni.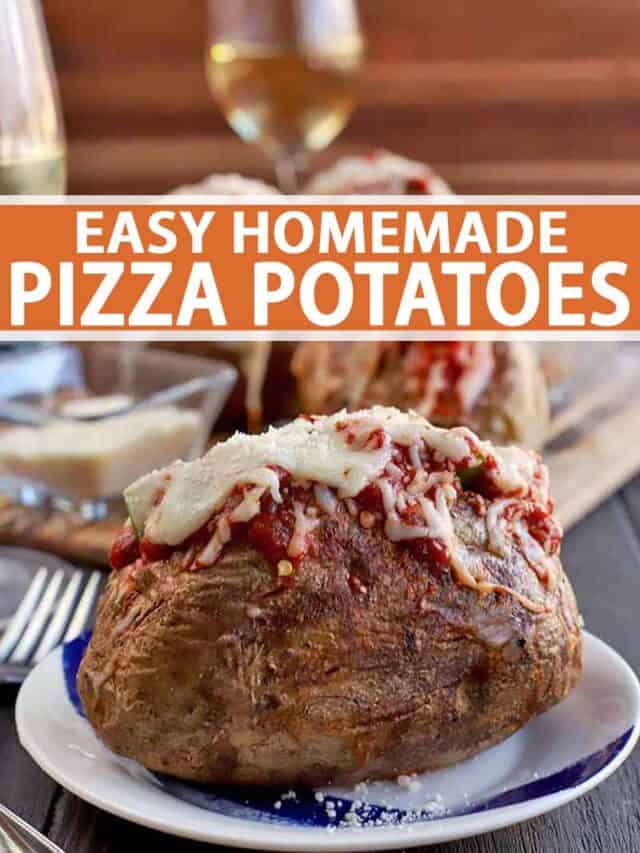 Swap out bread for potatoes to make these mini pizzas! All you need are russet potatoes, cheese, and a pasta sauce of your choice. If you buy a 5 or 10-pound bag of potatoes, you can make over a dozen servings for around $5!
Here's another recipe that's great for kitchen-less students! Use a pasta cooker to make spaghetti in the microwave, and add in some herbs and Parmesan cheese. Since you won't need to drain the oil after your pasta is cooked, you don't even need a sink to make this dish.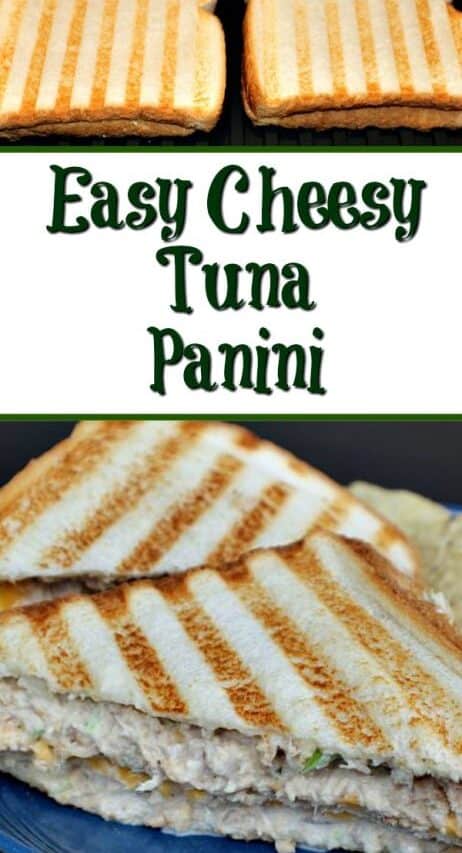 If you have a panini press, you can prepare a simple, yet tasty lunch in just 10 minutes. Just grab some bread, canned tuna, and a slice of cheese – the recipe also calls for celery, but you can leave that out if you're low on funds.
Panzanella Salad with Asparagus
Panzanella is made using stale bread, which soaks up your dressings and tomato juice. To save money, use a vinegar-based dressing that you already have in your fridge.
Eating on a budget doesn't have to be difficult, unhealthy, or bland. By limiting the amount of ingredients and finding alternatives for expensive items, your meal plan can be filled with lunches that won't break the bank. What will you be adding to your menu?