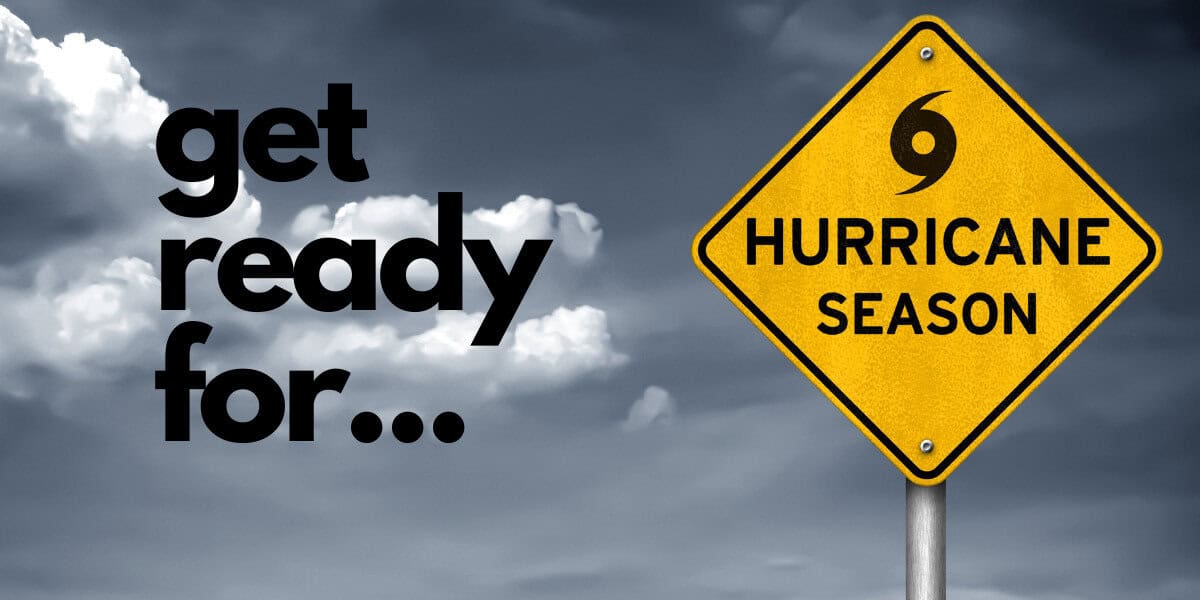 Here we go again!! Hurricane Ian is currently heading our way so I thought it would be a good time to re-post my tips & tricks for dealing with a hurricane!
If you are new to hurricanes you are probably wondering what you need to do to prepare. As a Florida native, I have been through my share of hurricanes.
Hurricanes are tricky beasts that are hard to predict. You think you are in the clear and then WHAM it makes a turn and comes right for you. The small ones are normally just an inconvenience – the big ones you need to be ready for and run if necessary.
If you think you will need to evacuate, make a reservation NOW!
Seriously hotels will fill up so figure out your escape plan now. Just make sure to book one you can cancel if you don't need it.
In North Florida, normally the problem isn't the damage caused by the hurricane, it's the power outages. In Tallahassee, we have tons of trees and they like to fall on power lines during storms. This can take days even weeks to fix.
I thought it would be a good idea to put together my list of what I do to prepare. Over the years I have learned a few tricks that help make it easier. If you do plan to ride it out, here's some Hurricane Preparedness Tips & Tricks to help you prepare!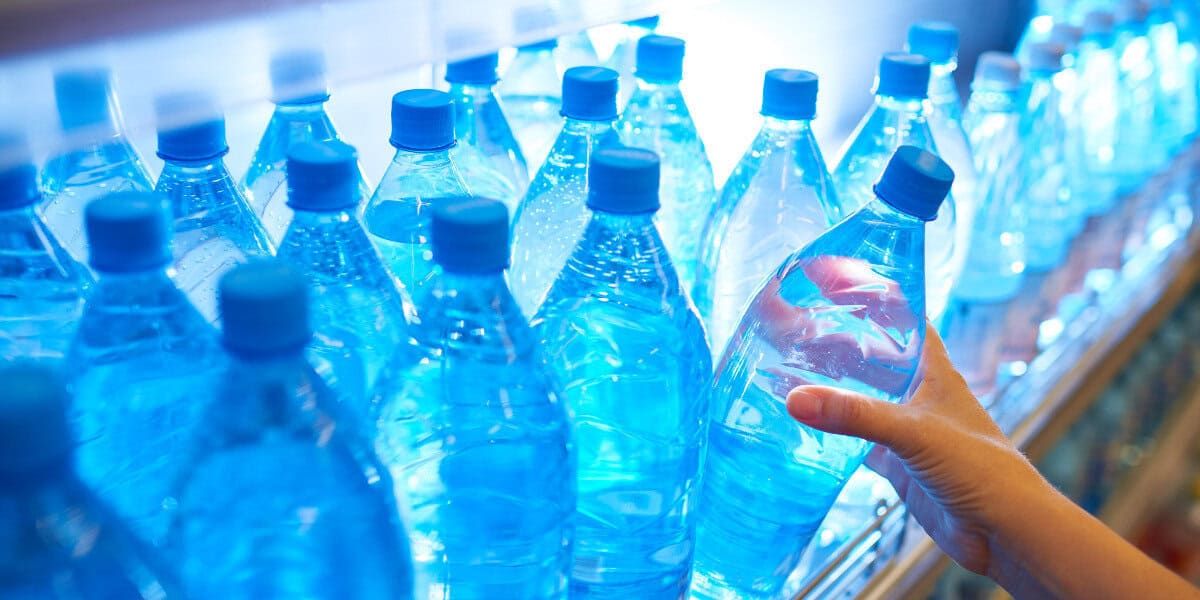 Water:
Water is always a big problem. We never buy bottled water instead we fill out all the containers in the house and freeze them if possible. Empty jugs, pitchers, water bottles, anything that can hold water. Just make sure to sanitize them. This serves two purposes – ice and water. Make sure to leave a little room at the top for expansion.
I fill my freezer as full as possible, it helps keep the food frozen longer. Also makes a good indicator. If your blocks are melted, your food is probably no longer good.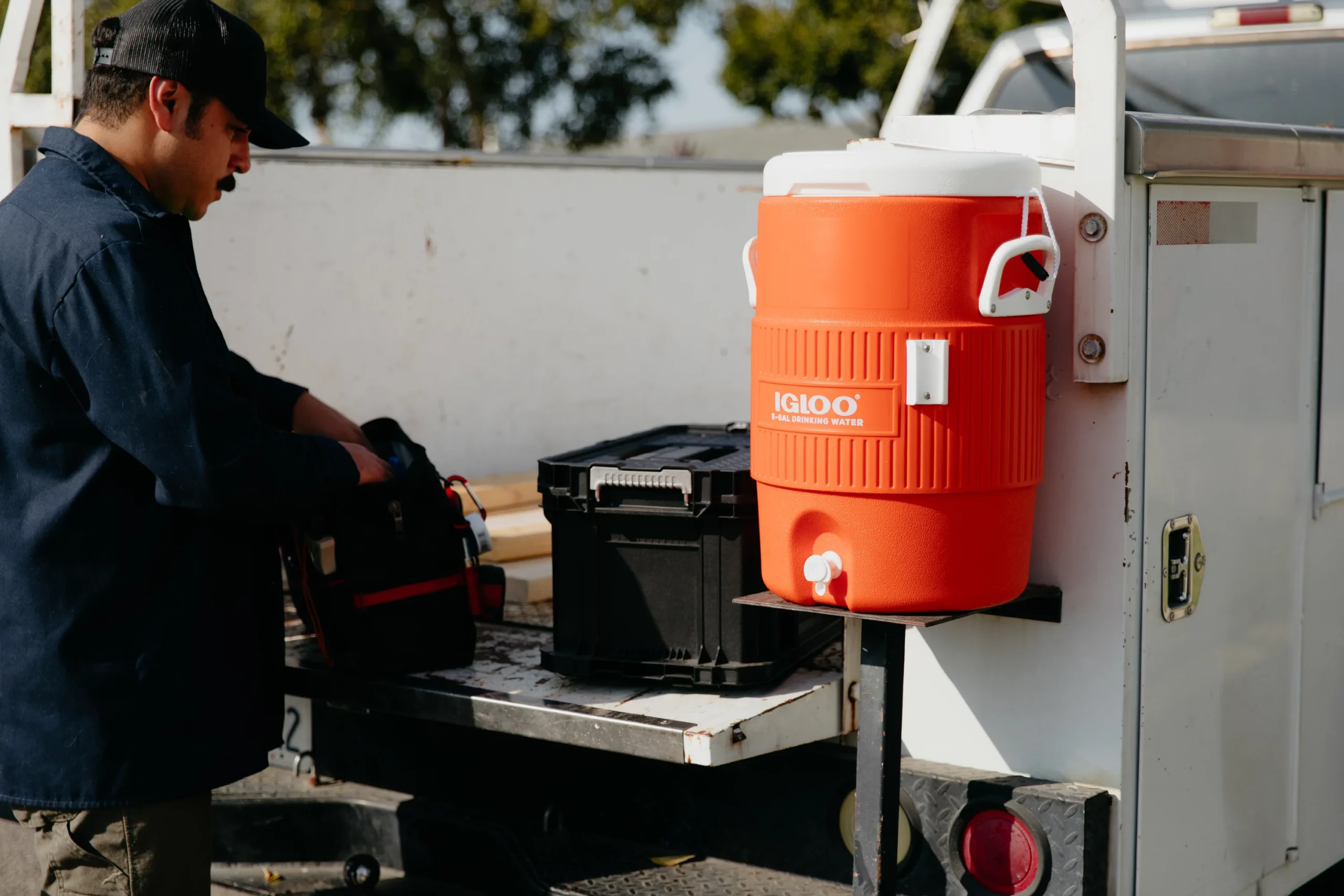 Instead of buying water bottles for regular drinking, get an Igloo 5 Gallon Seat Top Beverage Jug with a spigot. They are usually under $30 and you will have water for days.
If you order now, it should be here in time. Occasionally drop one of the blocks of ice from above in it and you can keep it going with cold water!

Things to get BEFOREHAND:
It's a good idea to clean your house BEFORE the storm. Sounds weird but if the power goes out you won't be able to do dishes or laundry for days so it's a good idea to get it done beforehand.
Also, make sure to have copies of your homeowners' insurance information….just in case!
There are several things you should get have in case the power goes out:
Water – tons of it!
Cash – power goes out, ATMs won't work
Gas – fill up your vehicles and any extra tanks
Hand Crank Radio
Solar chargers – great for charging phones
Battery power pack for phones
LED Lanterns – safer than candles and provide more light

Camping gear – stove, coffeemaker, etc – get it ALL out!
Food – canned if possible – enough for a week
Fill prescriptions
Manual Can Opener
Check propane for the grill. Get ready to empty that freezer!
Evacuation plan – know your route out and have a printed map – GPS networks may not work!
Bug Out Box – see below…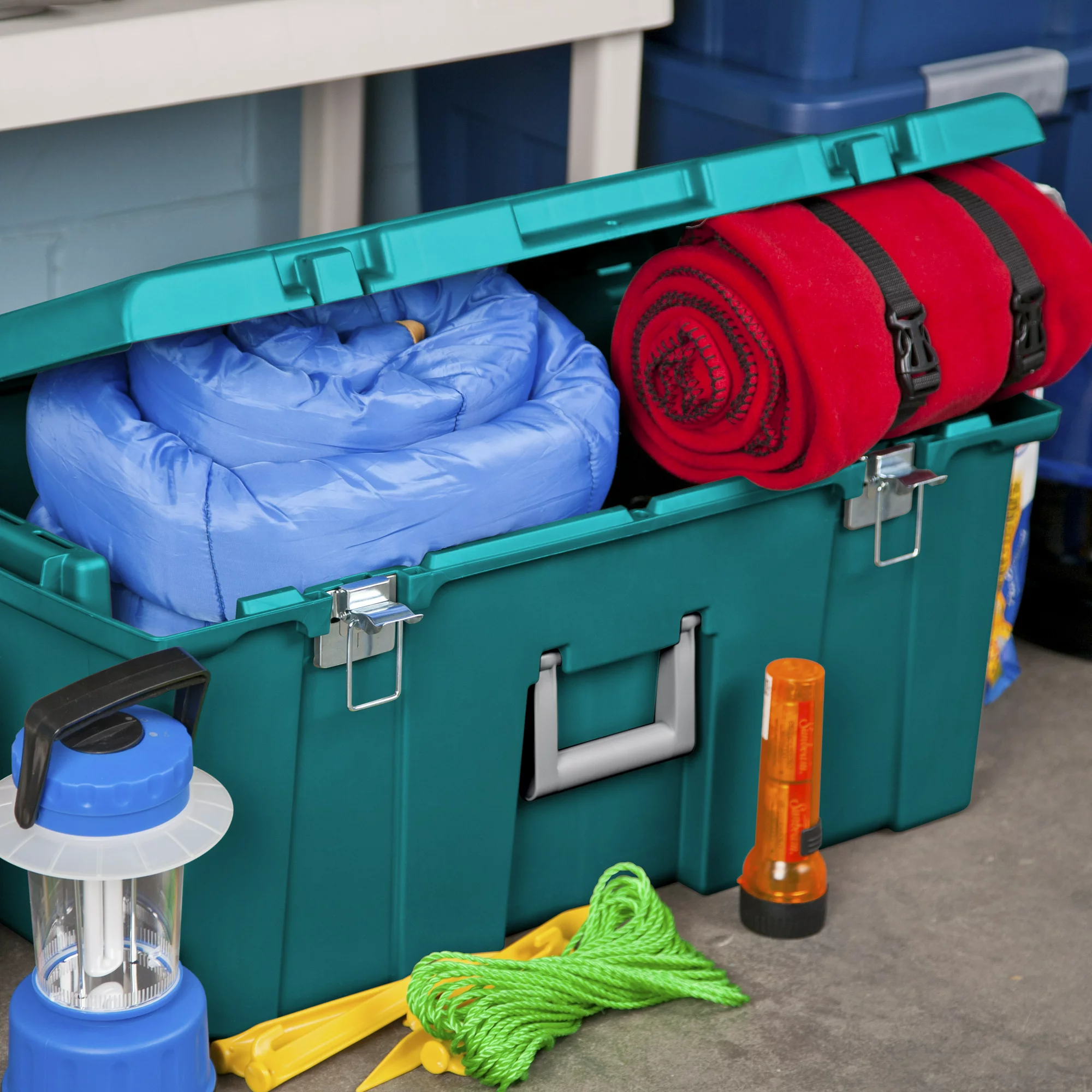 Bug Out Box:
I keep a box of the necessities when we travel – it has paper plates, salt, a pan, and anything else we need in a foreign house. Nothing elaborate, just a plastic storage bin like this. It's great for extended stays in hotels because they never have everything WE need like a noise machine to sleep.
For occasions like this, it becomes our bug out box in case we need to leave in a hurry. I suggest getting one ready now so you don't have to worry about it later.
In the case of a storm, that box will now also hold the following:
Important papers in zip lock bags (insurance, birth certificates, etc)
Important electronics in zip lock bags
Photos of our belongings for insurance – we use a flash drive and upload online just in case. Cloud storage is best!!
Medicine – anything and everything we need ** a good idea to fill extra is possible before the storm hits**
— Include birth control – for real, there are always baby booms after storms!
Vet records & pet supplies- can't go to a shelter w/o proof of vaccinations
Cash – not IN the box but make sure you have some!
Any family mementos we don't want to lose
Food for at least a week
Enough water for a week
Of course, a larger family may need more than one box. Also, make sure to pack enough clothes for a week for each family member.
Point is, if you learned anything from Katrina it's that you can't count on anyone to help, especially in a bad situation. It is best t have your OWN necessities and be ready!
Don't forget the furry family members. They will need leashes, food, meds, and more!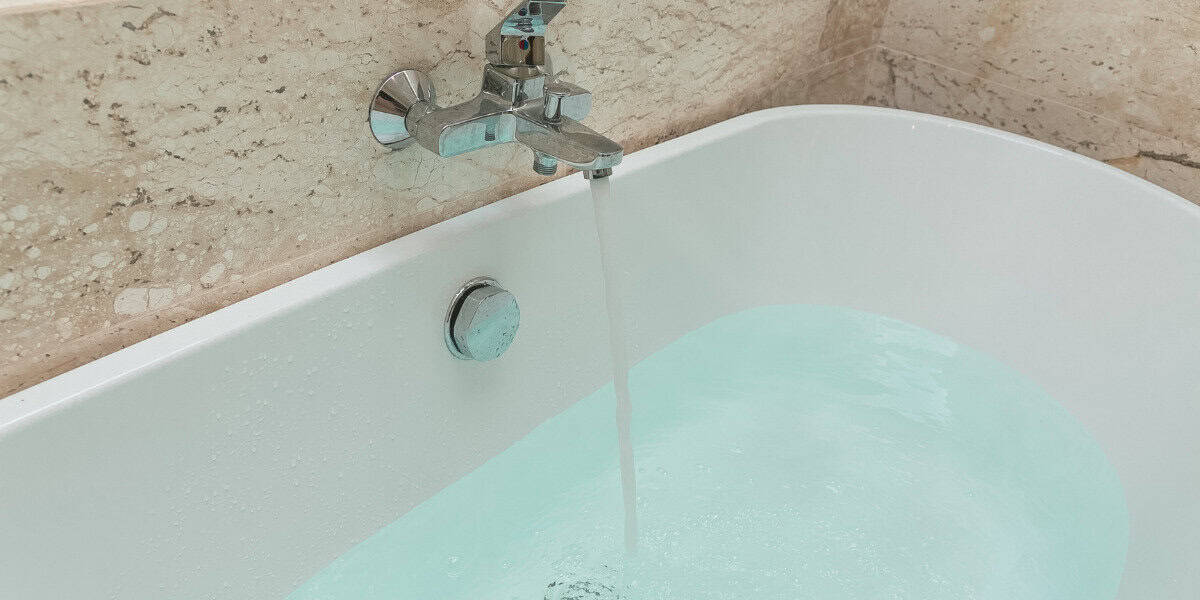 Right before the storm hits:
If you decide to ride out the storm here are a few things you should do…
Fill at least one tub with water – may want to leave one empty. You can use this water for cooking and usually the toilets…
Determine your safe zone in the house – inside a closet, tub, hallway, safe center part of the house.
Check contacts in a phone – add insurance agents, hospital, etc.
All objects outside should be in garage/storage.
Cars in the garage if possible.
Tape windows. Packing/duct tape will help keep them from breaking.
Bucket of water next to the toilet. They should still work just need water to flush if power is out. Would keep flushing to the minimum though.
Know where your local shelters are and have phone numbers on hand
Freeze a glass of water in your freezer and put a coin on top. If the freezer melts, the coin will fall. If it falls the freezer needs to be thrown out!
I am not saying you should stay or go, everyone's situation is different. If you are going to leave you to need to do so early. The last thing you want is to be stuck on the road. Once the storm hits it will be almost impossible to travel so plan ahead.
I am not an expert just trying to give some tips that can help! What are your tips and tricks?
Also make sure to check out…FREE Hurricane Apps!