Need a gift for a budding scientist? Check out our Cool Science Gift Ideas for Kids. These fun and educational gifts are a great way to make learning fun!
Under $15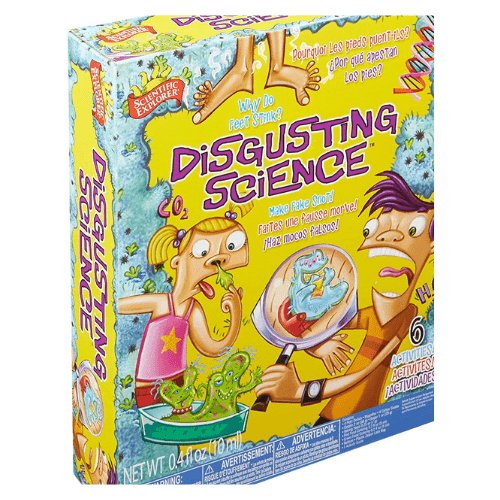 Disgusting Science Experiments
Educate your child on what actually grows on their own body. Learn fun facts about body parts, byproducts and become completely grossed out as you take science to a whole new level.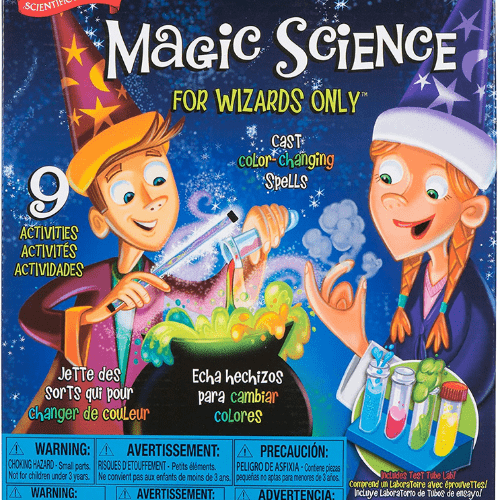 Magic Science for Wizards Only
Anyone can learn and perform a magic trick, but a true master magician understands the basics of how magic works and can take that knowledge and create original tricks! Magic Science contains nine activities that teach boys and girls tricks using chemical reactions, which can be applied to future stunts. Plus, junior mage's can learn the history of inspirational wizards from the past; Merlin, Circe and Baba Yaga.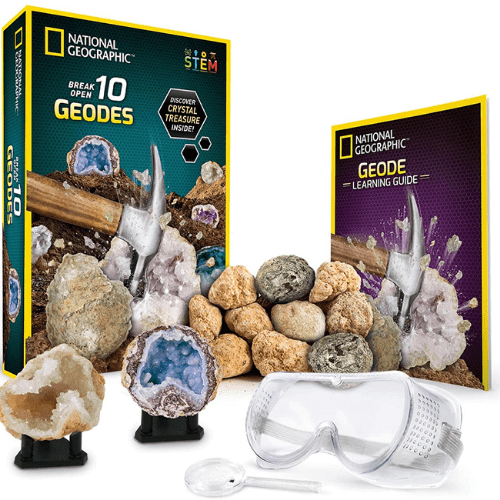 Geology doesn't get more exciting then breaking open rocks and finding crystal treasures! Geodes can form with a variety of crystals inside and National Geographic strives to bring you the best variety available. This earth science kit provides a hands-on science experiment that you and your children are guaranteed to love.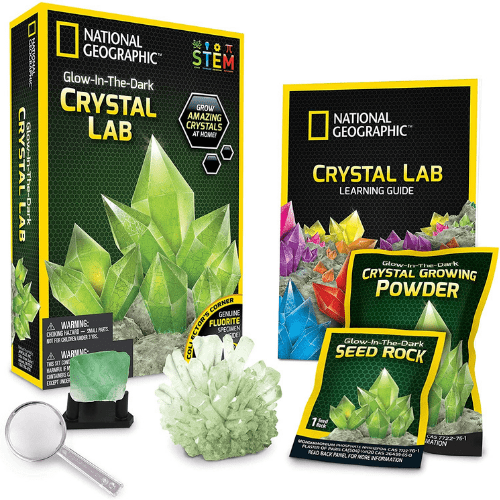 Glow in the Dark Crystal Lab
National Geographic's Crystal Growing Kits bring you an unparalleled crystal growing experience. Our full-color learning guides are packed with fascinating crystal facts giving you the most comprehensive crystal kits on the market! We even include real crystal specimens to display with your home grown crystals.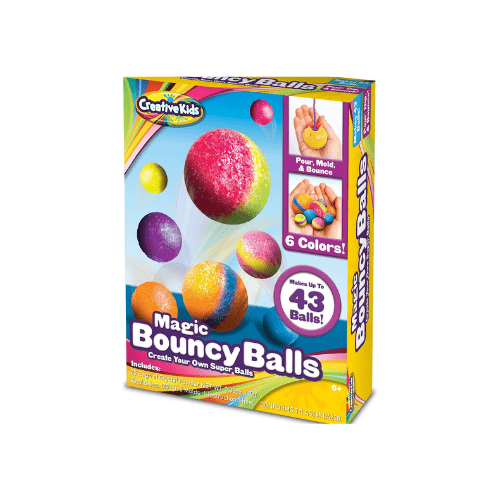 DIY Bouncy Ball Kit
Take your imaginative boys and girls on a planetary journey with this Magic Bouncy Ball Kit from Creative Kids. Our all-in-one starter set lets little ones can create up to 43 individual power balls in every fabulous shade of the celestial rainbow.
Under $35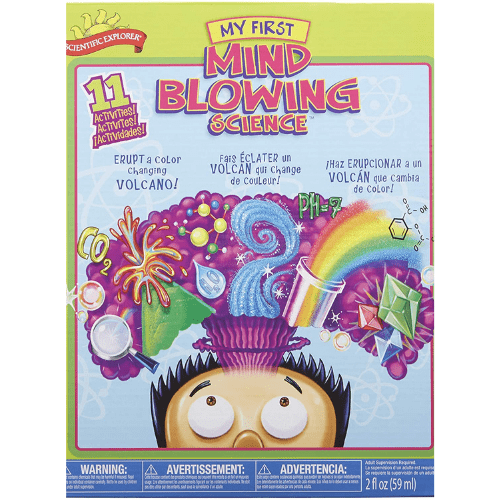 Mind Blowing Science Experiments Kit
Learn the basics of science from chemical reactions to the use of science tools. With mind blowing experiments such as creating a sunset in a test tube and making a color-changing volcano, children will love learning fascinating facts about their natural world and this kit will keep them engrossed with interactive experiments.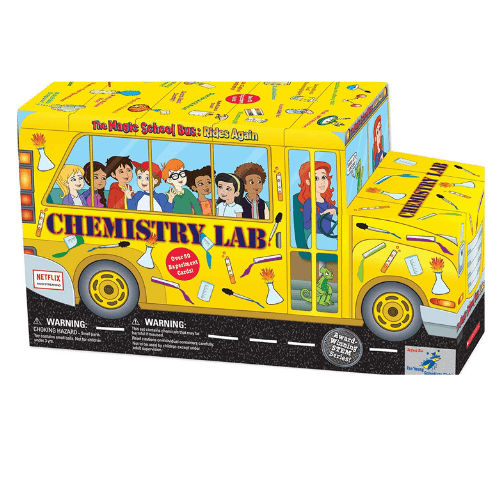 Magic School Bus Chemistry Kit
Ms. Frizzle and her students take Young Scientists on a wild ride with the Magic School Bus as they explore the field of chemistry. Young Scientists make sticky ice, use litmus paper, measure pH, perform chromatography, make bubble sculptures, wake-up fungus, create slime, form a bouncy ball, learn about density, produce a milk rainbow, plate copper, explode a volcano and much, much more with our home chemistry set. This exhilarating bus-shaped kit comes packed with science components, 51 colorful experiment cards and a data notebook to record observations. Seatbelts, everyone. Get ready to experiment with Chemistry Lab. The magic school bus science kit. Ms. Frizzle and her students take child on a science field trip.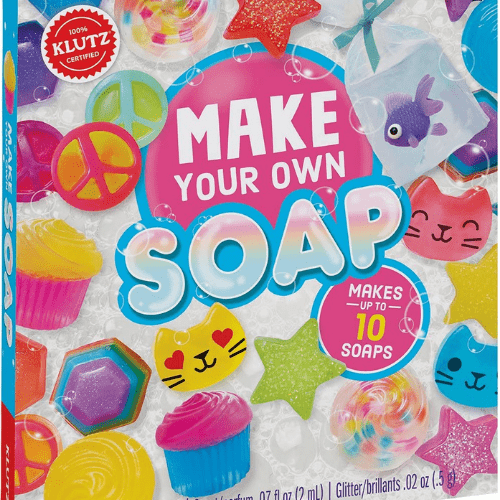 Soap Making Science Kit
Making soap has never been this easy. Klutz brings you a complete kit for melting and molding up to 10 soaps from scratch. With the included soap molds, bright colors, coconut papaya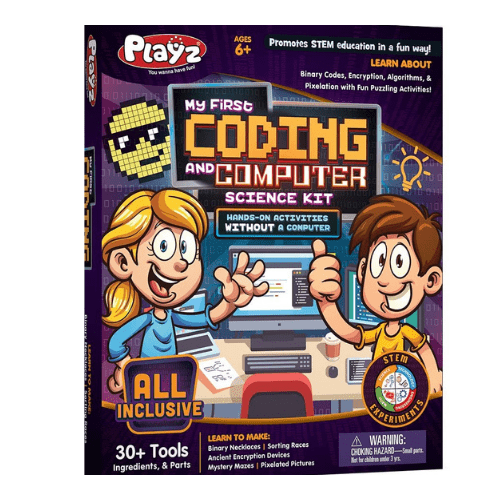 Extreme Secret Formula Lab
Playz science kits provide children with a fun and educational way to learn about different classroom subjects through unique and exciting science experiments that helps foster A+ grades in school!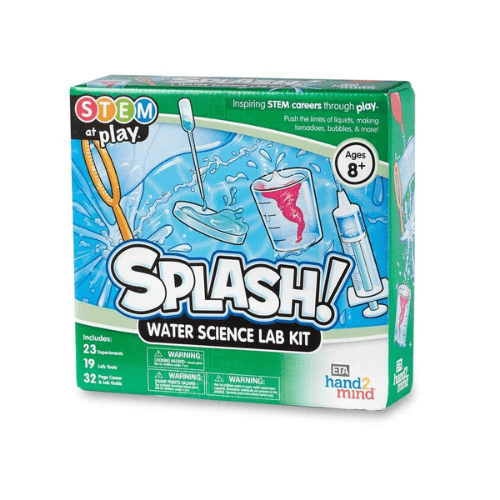 Splash Water Science Kit
Welcome to the exciting world of water! Using the bubbles and water kit, children can make dancing bubbles, color-changing flowers, a water tornado, and the fish that doesn't get wet. The 23 kids STEM experiments and 19 real lab tools allow your kids to explore the science behind aquatic. The kids can perform amazing experiments and experience in their aqua lab!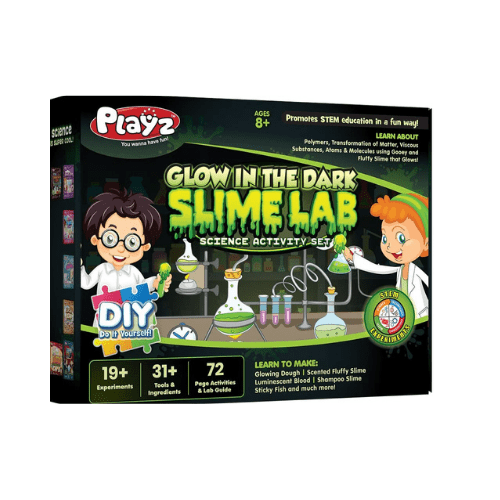 EXCITING WAY TO LEARN: Inspiring young children to learn has never been more fun with this Playz science kits that allows kids to learn about polymers, transformation of matter, viscous substances, atoms & molecules using gooey and fluffy slime that glows in the dark! Perfect fun & hands on educational christmas or birthday gift for boys, girls, kids, & teenagers Ages 8, 9, 10, 11, 12+ Years Old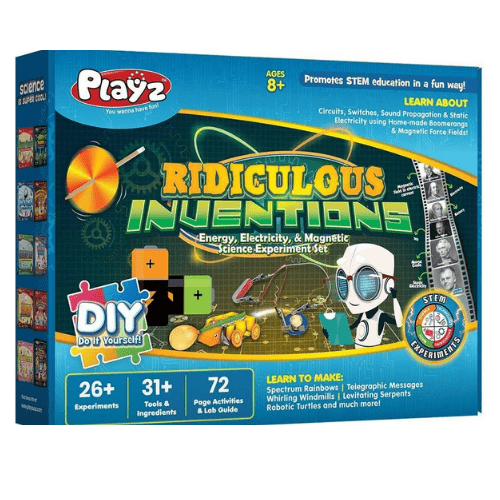 Ridiculous Inventions Kit
Inspiring young children to learn has never been more fun with this Playz STEM science gift that allows kids to learn about circuits, switches, sound propagation & static electricity using home-made boomerangs, magnetic force fields, spectrum rainbows, telegraphic messages, whirling windmills, levitating serpents, & robotic turtles! Perfect fun & hands on educational christmas or birthday gift for boys, girls, kids, & teens Ages 8, 9, 10, 11, 12+ Years Old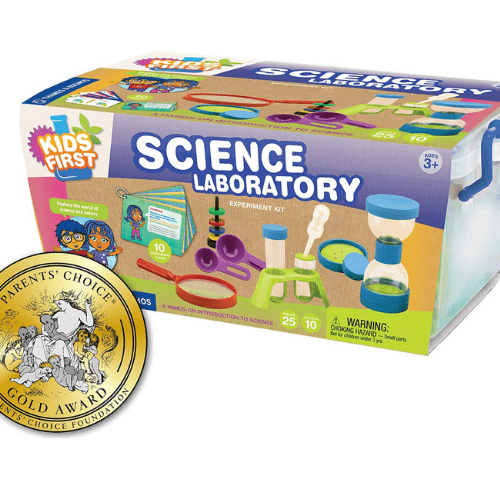 My First Laboratory Kit 
Inspires children's inquisitiveness and interests by providing them with tools and open-ended learning experiences. Experimenting freely with a variety of safe and engaging tools stimulates creativity and the spirit of scientific thinking.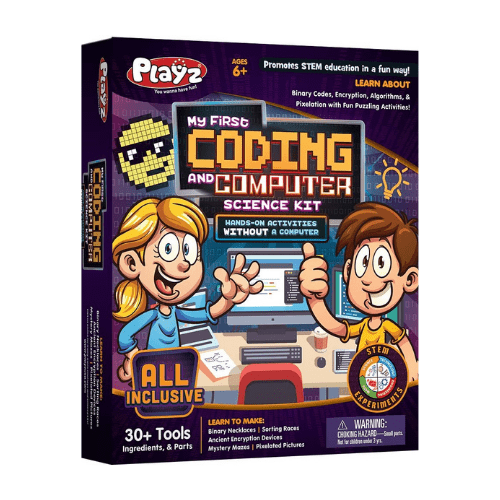 My First Coding and Computer Science Kit
This STEM set challenges the child's mind as they work through the detailed easy-to-follow instruction guide, learning about classroom subjects in a fun way. You will even see test grades improve as a result. STEM stands for Science, Technology, Engineering, Mathematics
Under $100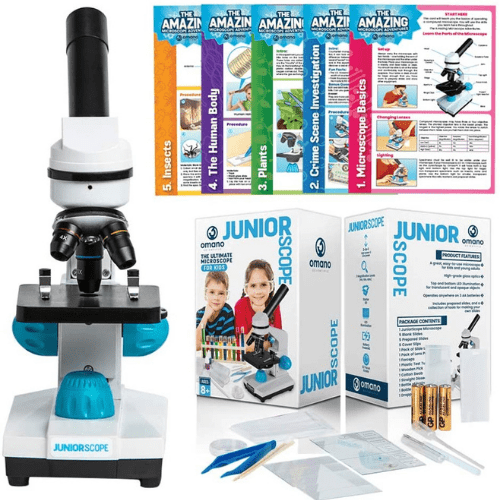 Junior Scientist Microscope
The JuniorScope is a high quality, easy to use microscope built with kids in mind. With the JuniorScope your kids can look at everything from plant cells to water bears. Unlike other children's microscopes the JuniorScope has precision glass optics, is easy to use and gives a crystal clear image of what is on the slide.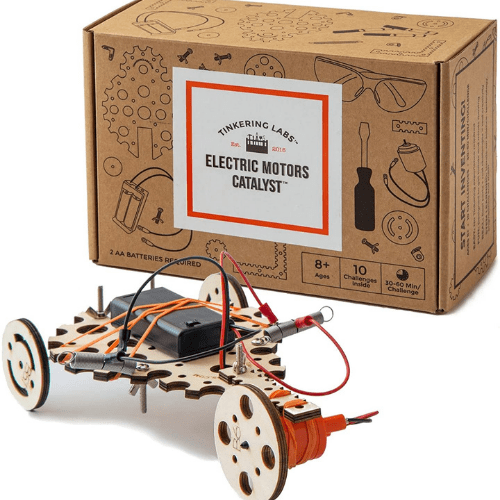 Tinkering Labs Electric Motors Catalyst STEM Kit
The original Tinkering Labs kit: build & rebuild endless robotic creations with a single kit.. Inventing set for ages 8+: Create unique STEM toys for 8-12 year olds & teens.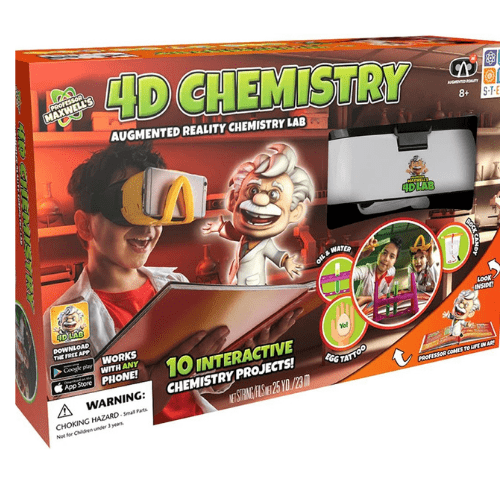 4d Augmented Reality Science Kit
Opening a SpiceBox kit means starting on a journey of exploration – of a new skill, hobby or passion. Each item included in the box has been carefully chosen to create the delightful projects in the book. When we create our kits, we know that not just any packaging will do to hold all the fun and inspiration inside. Our elegant boxes are designed to look great on your book shelf and to be used again