If you're looking for a delicious and easy way to cook ribs, then this Instant Pot hack is for you!
This method allows you to cook ribs in half an hour, and the results are absolutely amazing. You can use the Instant Pot Egg Cooker Rack to cook multiple racks of ribs at once. Simply place the rack in the bottom of the pot, and then stack the ribs on top.
Check it out – three racks of ribs all on top of each other without touching!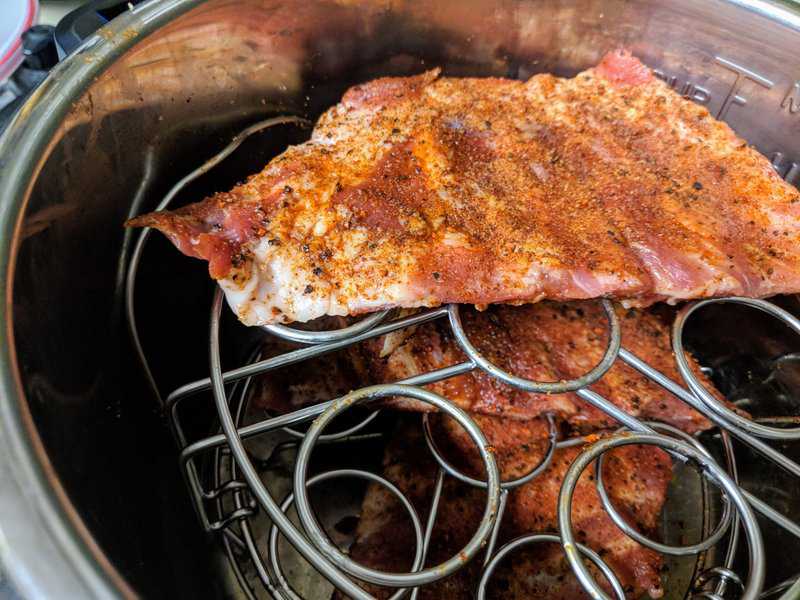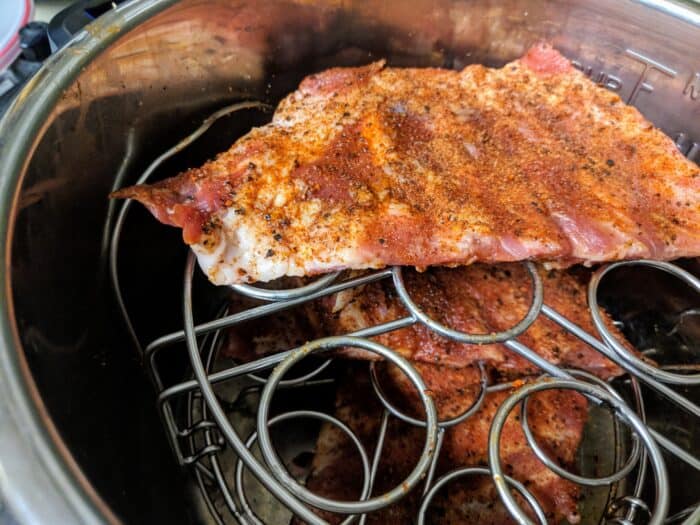 Here's my home made…a.k.a think I will do it this way Instant Pot Ribs recipe.
INGREDIENTS:
One rack of ribs
Handful of Ruby's Rub – because it rocks!!!
1 cup of water – juice – beer
Smoke flavoring – if desired

INSTRUCTIONS:
Prep the ribs by removing the weird white tendon on back and dry with towel
Dry rub with Ruby's – or your favorite
Cut into sections that will lay flat on the Instant Pot Egg Rack
Put one rack on each level – I rotated sides
Use Meat setting for 19 minutes and quick release
Baste and bake a few minutes at 4:00 to set the flavor
Overall I was impressed! These turned out really great. Overcooked mine a little (like I said – REALLY small rack) so I would reduce the time to cook if yours are small too. Maybe start with 10. Still fell off the bone with tons of flavor!