Rent Tomb Raider for only $.99
Posted on: November 7, 2018
in
Amazon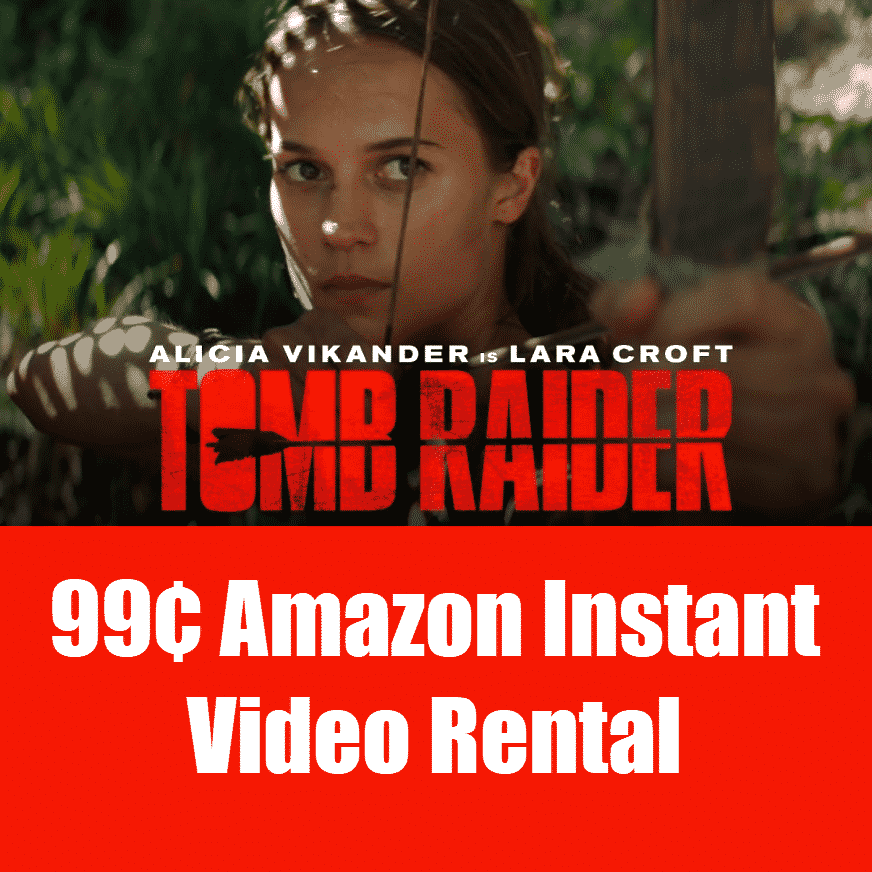 Amazon is offering a 48 hour rental of Tomb Raider for only $.99. You have 48 hours to watch it and you have 30 days to start watching.
Lara Croft is the fiercely independent daughter of an eccentric adventurer who vanished years earlier. Hoping to solve the mystery of her father's disappearance, Croft embarks on a perilous journey to his last-known destination — a fabled tomb on a mythical island that might be somewhere off the coast of Japan. The stakes couldn't be higher as Lara must rely on her sharp mind, blind faith and stubborn spirit to venture into the unknown.
New to Amazon Instant Video?
You can stream movies from Amazon through your computer, iPad, or smartphone. Hook an HDMI cable to your computer and you can watch it on your TV too! Click here to learn more about it!
MOVIE REVIEWS:

More Deals You Don't Want to Miss...