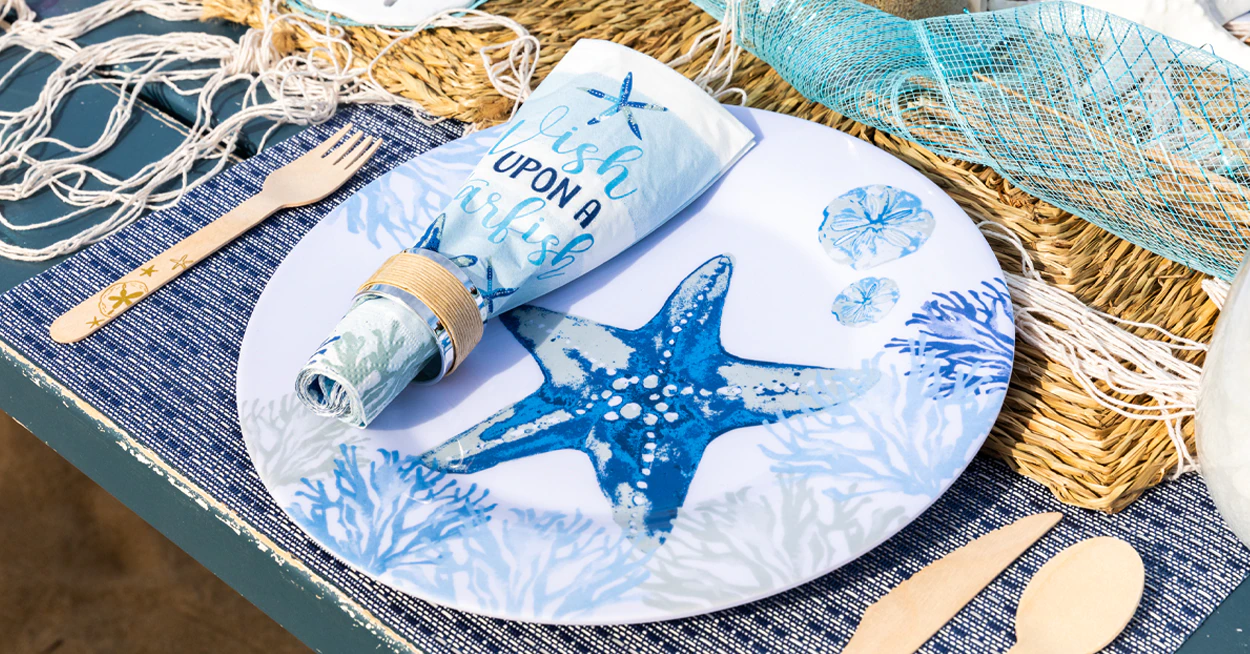 It's very weird seeing $1.25 everywhere. I guess it was inevitable but it has happened…the dollar store is now $1.25.  Still there are some amazing deals to be had. So if you're looking for cheap, affordable, and stylish finds this summer, the Dollar Tree store is the place to be!
We've gathered some of our favorite items from our local store. Check out our top picks below and get shopping!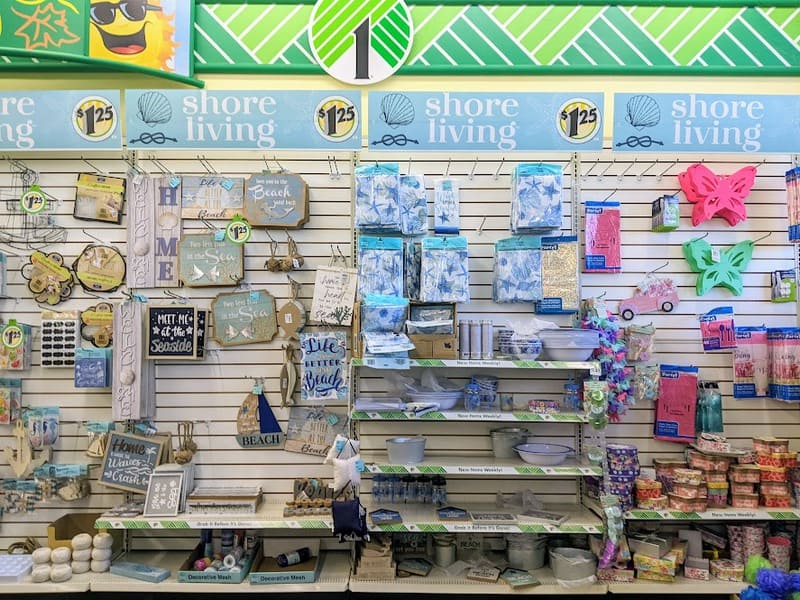 If you love all things coastal, run (don't walk!) to Dollar Tree and check out the brand new Shore Living Collection — it is amazing! From kitchen and dining to home décor and craft supplies, this collection has everything you need to turn your home into a nautical getaway this summer. As you can see above there are a ton of options all $1.25 each so you won't break the bank!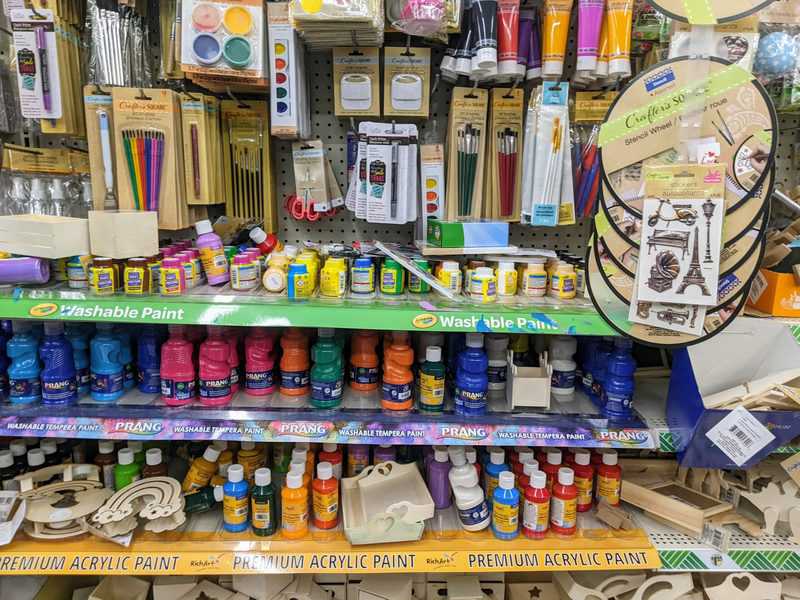 If you have kids at home this summer, keep them entertained with crafts from the Dollar Tree. With a great selection of supplies all priced at $1.25 per item, you can stock up on everything they need to stay busy.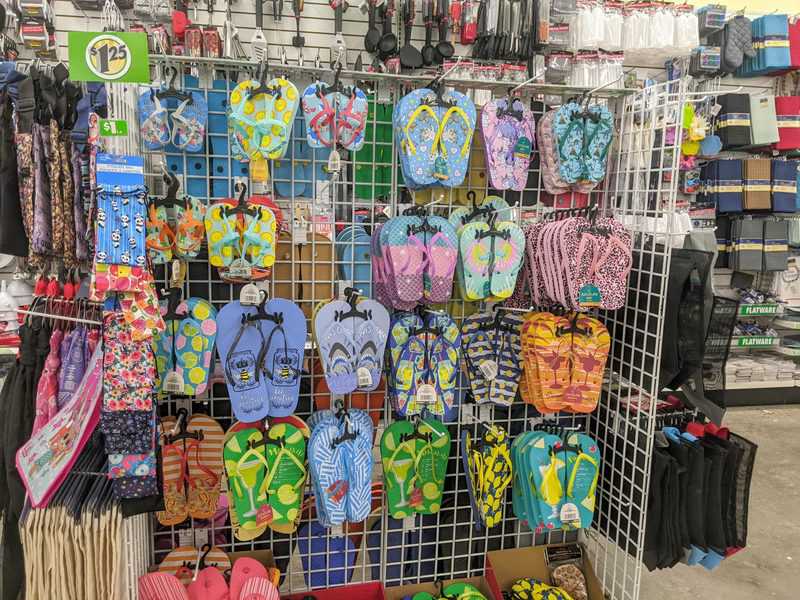 If you have ever participated in the great Old Navy $1 flip flop sale, you are going to love this. Dollar Tree has lots of cute styles for only $1.25 each all year round. They have them available online too but you have to buy 24 pairs!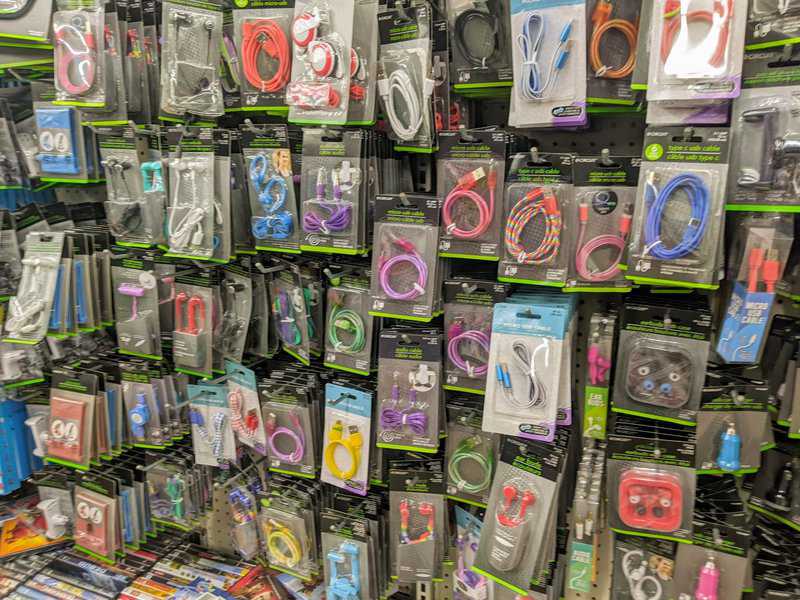 Dollar Tree has chargers for cheap. I saw just about every style and they are always just $1.25 each. MUCH Better than $30 per charger. PERFECT for kids that seem to lose them anyways.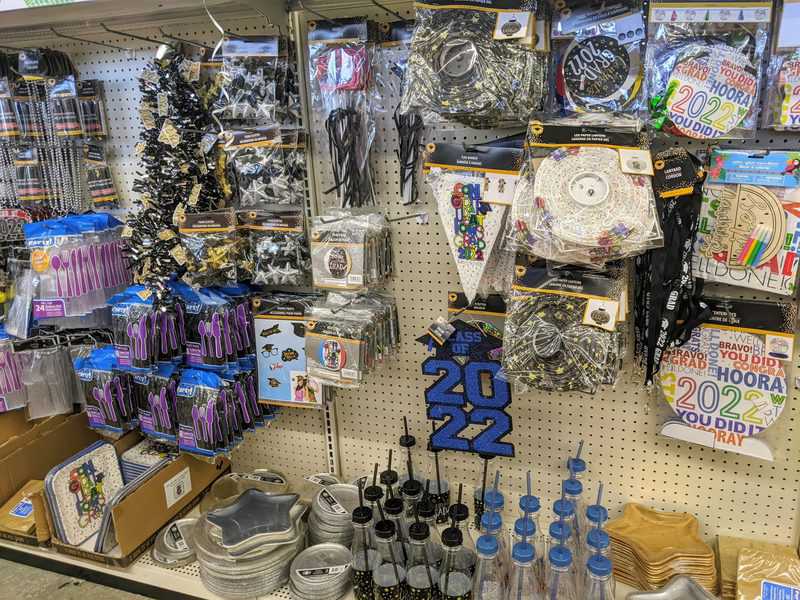 Graduation is getting close! If you have a party to plan this year I spotted quite a few cute decorations, all $1.25 each. They had foil banners, table toppers, plates, and more!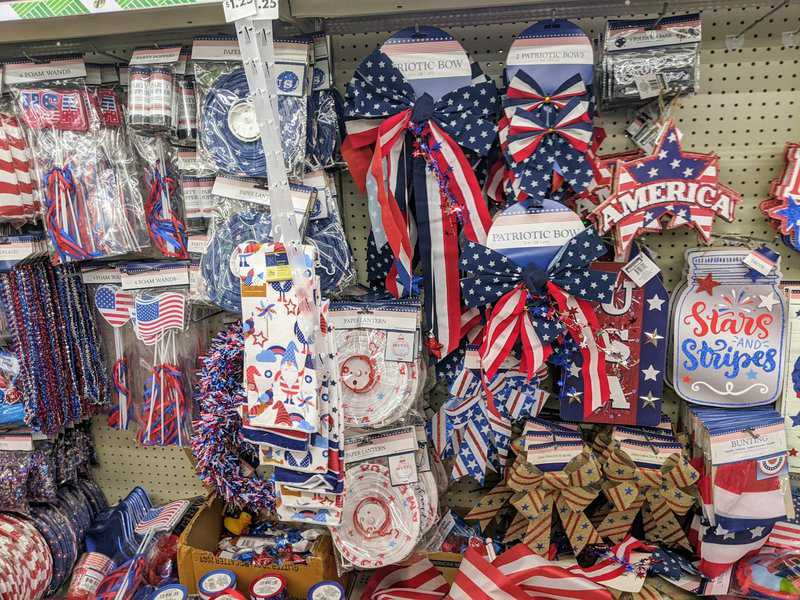 4th of July is coming up too! Dollar Tree has a huge selection of tabletop decorations and decor to help you celebrate!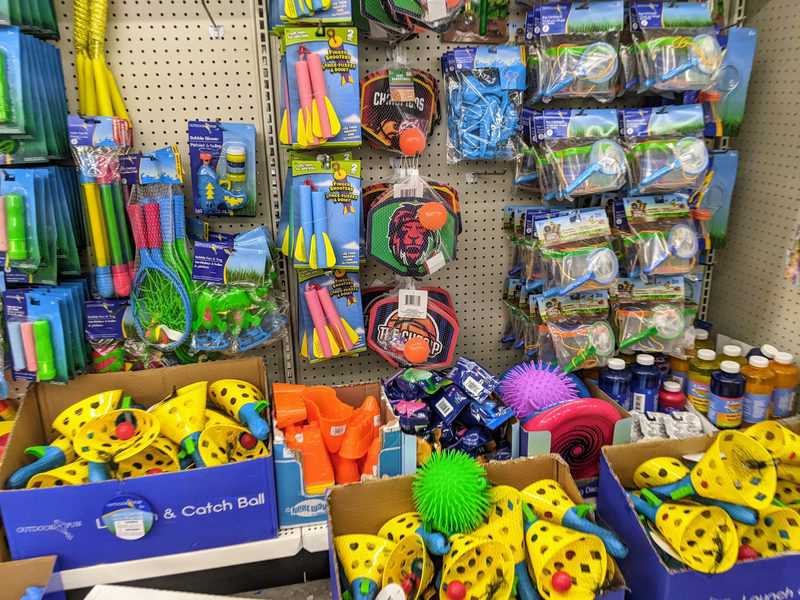 Keep the kiddos entertained this summer with Dollar Tree water toys! They have a great selection of pool toys, water balloons, and more all priced at $1.25.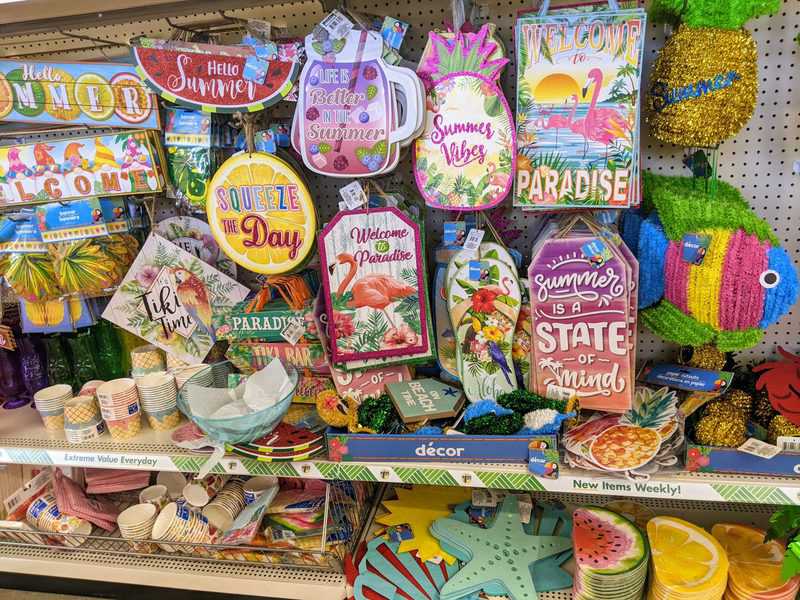 And last but not least, the Dollar Tree has a great selection of tiki decorations and paper products perfect for your next beach party!