You only turn 21 once, so make it count! Here are some epic ideas to celebrate your milestone birthday: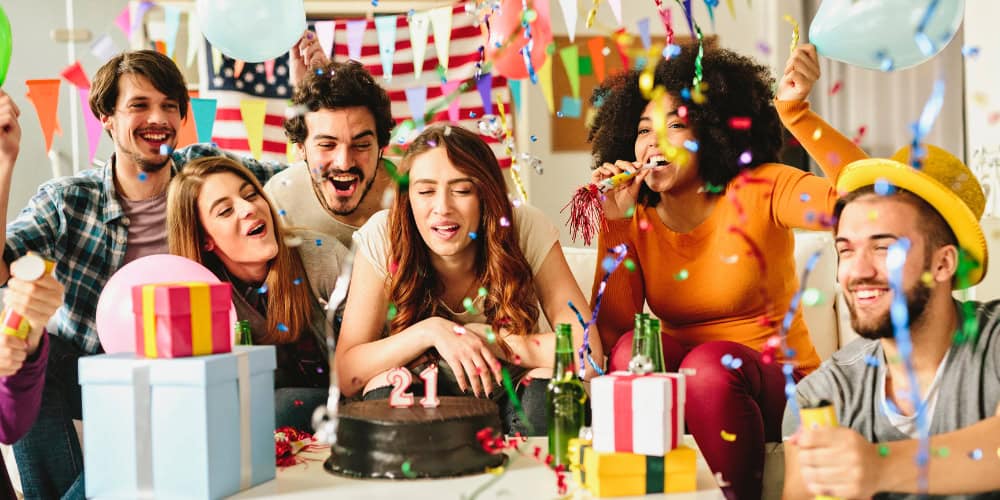 Welcome to our curated list of unique party decorations and ideas! If you're looking to elevate your next celebration and create an unforgettable atmosphere, you've come to the right place. We've gathered a collection of creative and standout party decorations, along with innovative ideas to inspire your event planning.
Make sure to check out our list of 100 21st Birthday Captions!
Unique party decorations and ideas
From eye-catching themes to personalized touches, get ready to transform your space into a one-of-a-kind party destination. Let's dive in and discover the extraordinary world of party decor and ideas that will leave your guests amazed and create lasting memories.
Customized Party Banner
Personalize the celebration with a custom banner featuring the birthday person's name and photos. Here are some idea for sets you can get to do it all…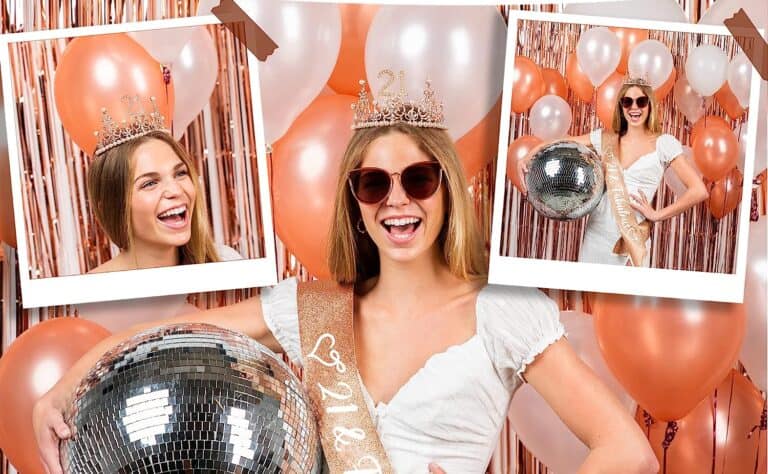 21st Birthday Decorations For Her
Set includes Rose Gold Party Banner, Birthday Balloons, Foil Backdrops, Cake Topper, Photo Props, Sash, 21st Birthday Decorations and more!
LED Balloon Lights
Create a vibrant atmosphere with LED balloon lights that add a pop of color to the party venue.
Signature Cocktail Bar
Set up a DIY cocktail station where guests can mix their own signature drinks, complete with personalized drink recipes. Check out the Signature Drinks for All 50 States to find one for your state!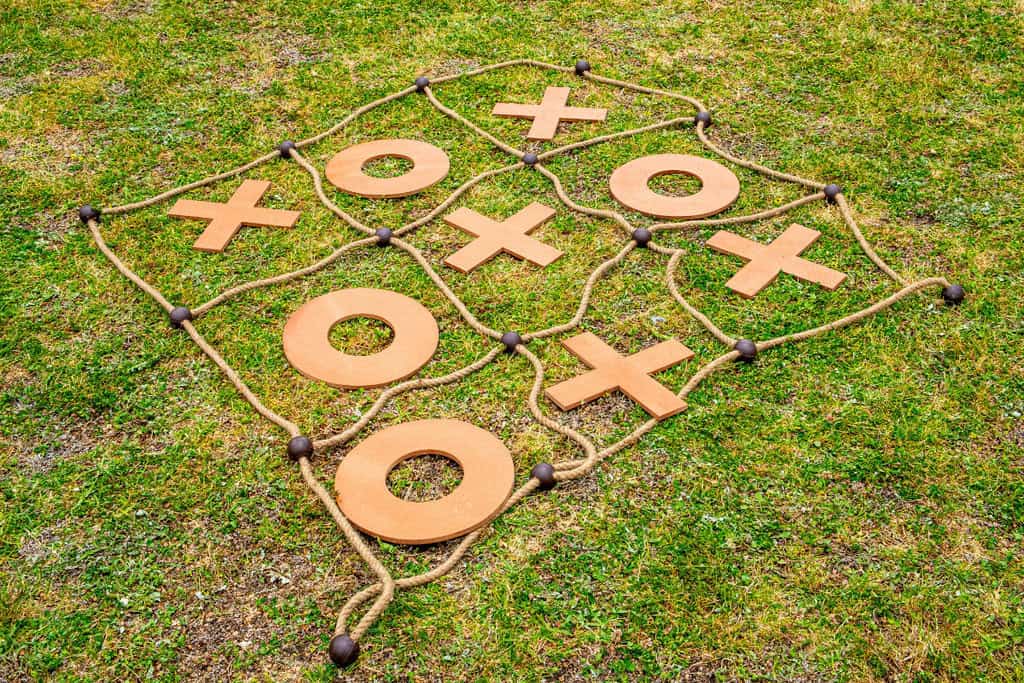 Giant Yard Games
Bring the fun outdoors with oversized versions of classic yard games like Jenga, Connect Four, or cornhole for guests to enjoy.
Personalized Shot Glasses
Make the birthday extra special with personalized shot glasses engraved with the birthday person's name or a fun message.
DIY Photo Booth
Set up a photo booth area with props and a backdrop for guests to capture memorable moments throughout the party.
Customized Birthday Cake
Surprise the birthday person with a custom-designed cake that reflects their hobbies, interests, or favorite things.
Experience-based Gifts
Instead of traditional presents, consider gifting experiences like concert tickets, spa treatments, or adventure activities for an unforgettable birthday surprise.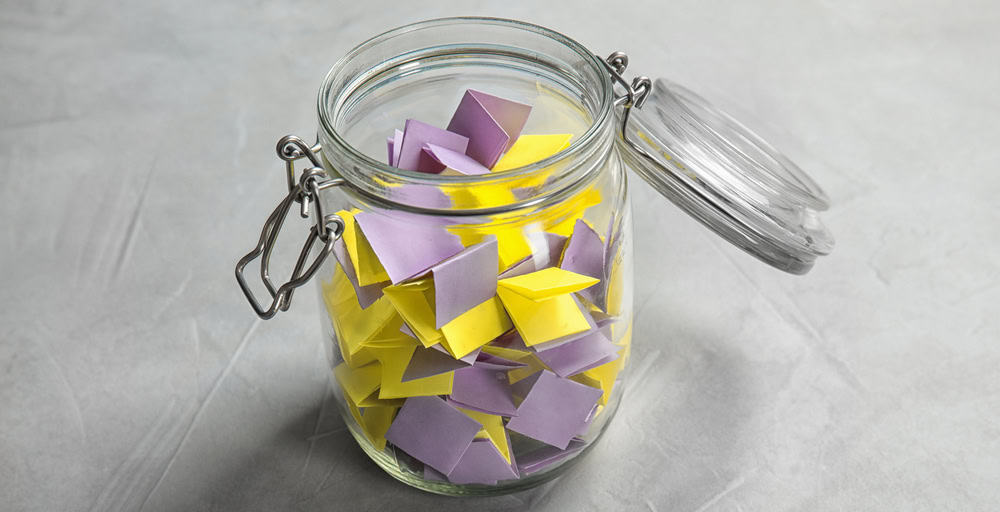 DIY Memory Jar
Have guests write down their favorite memories or wishes for the birthday person on small pieces of paper, and collect them in a decorative jar as a meaningful keepsake.
Personalized Party Favors
Send guests home with personalized party favors like custom keychains, mini bottles of their favorite drink, or customized photo magnets as a token of appreciation.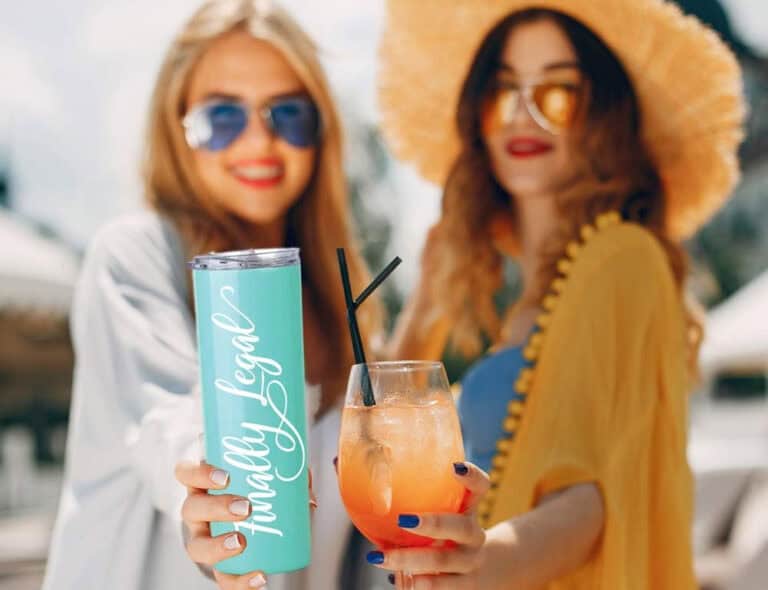 Finally Legal Tumbler
The Finally Legal tumbler is a stylish and playful drinkware accessory that celebrates the milestone of turning 21. This high-quality tumbler is designed with a durable construction, perfect for both hot and cold beverages. The vibrant and eye-catching design features the words "Finally Legal" in bold typography, making it a fun and lighthearted way to commemorate reaching legal drinking age.
Celebrate this milestone birthday with unique decorations and thoughtful gifts that will make the 21st birthday party an unforgettable experience for everyone involved!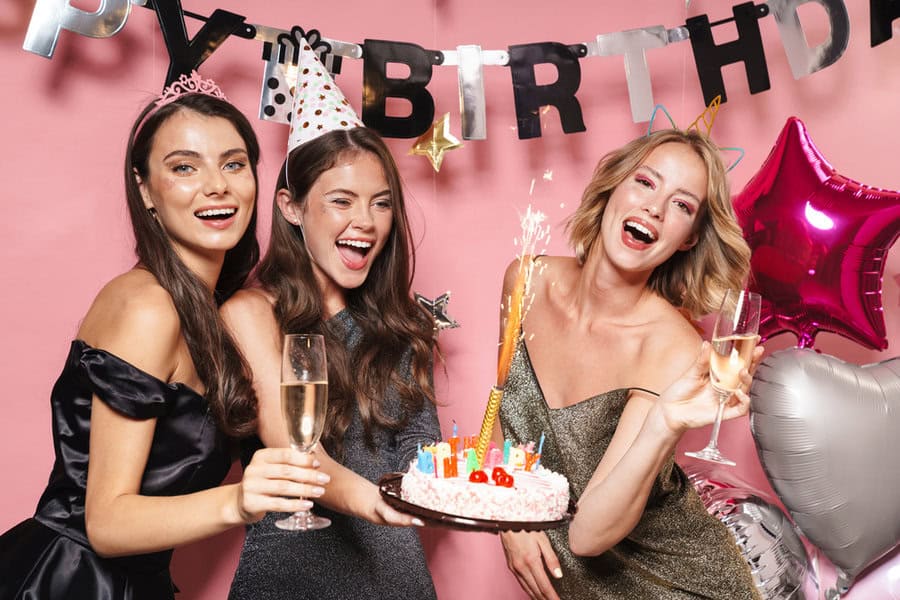 How to plan a 21st birthday party
Planning a 21st birthday party involves several key steps to ensure a memorable celebration. Here's a guide to help you plan a fantastic 21st birthday party:
Determine the Party Style: Decide on the type of party you want to host, such as a casual gathering, themed party, or formal event. Consider the preferences and personality of the birthday person.
Set the Date and Venue: Choose a suitable date for the party and select a venue that can accommodate the anticipated number of guests. Options include hosting at home, renting a venue, or booking a private room in a restaurant or bar.
Create a Guest List: Compile a list of friends, family, and loved ones to invite. Ensure the guest list fits within the capacity of the chosen venue.
Choose a Theme (Optional – see below!!): If desired, select a theme that reflects the birthday person's interests or incorporates unique elements to make the party more memorable.
Send Invitations: Send out invitations to the guests with the party details, including the date, time, venue, theme (if applicable), and any special instructions or requests.
Plan the Decorations: Decide on the decorations that match the chosen theme or create a festive atmosphere. Consider balloons, banners, table centerpieces, and other decor elements.
Organize Food and Drinks: Determine the menu for the party, whether it's a sit-down dinner, buffet, or finger foods. Arrange for a birthday cake or dessert options. Plan the drink selection, including alcoholic and non-alcoholic beverages.
Entertainment and Activities: Consider entertainment options like a DJ, live band, karaoke, or creating a party playlist. Incorporate fun activities such as games, a photo booth, or a dance floor.
Party Supplies and Equipment: Make a list of necessary supplies like plates, cups, utensils, napkins, and serving trays. Rent or purchase any additional equipment needed, such as speakers, lighting, or seating.
Prepare for Special Moments: Plan any surprises, speeches, or special moments during the party to honor the birthday person and make them feel celebrated.
Arrange Transportation (if needed): Ensure guests have access to transportation options, especially if the party involves alcohol. Coordinate designated drivers, ride-sharing services, or provide information on public transportation.
Set Up and Decorate: On the day of the party, allocate time to set up the decorations, arrange the party area, and ensure everything is in place before guests arrive.
Enjoy the Party: Once the preparations are complete, relax, and enjoy the celebration! Interact with guests, participate in activities, and create lasting memories.
Remember, the most important aspect of a 21st birthday party is to celebrate and have fun while ensuring the safety and well-being of all guests.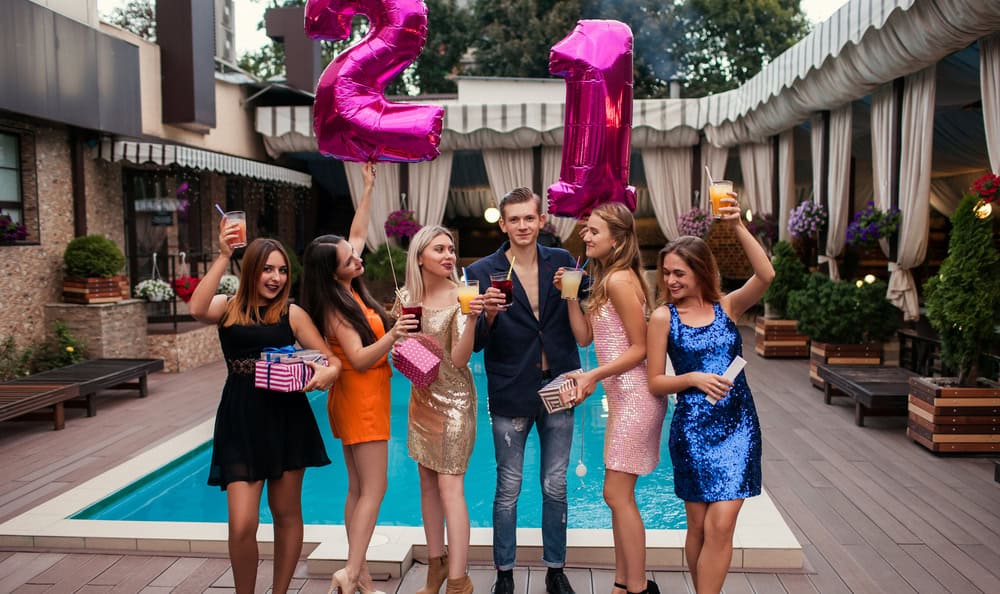 Unique Theme Ideas for a 21st Birthday Party:
These unique themes can set the stage for an unforgettable 21st birthday celebration, offering a range of styles and atmospheres to suit different preferences and interests.
"Roaring 21s: A 1920s Gatsby-inspired Party"
"21 and Fun in the Sun: A Tropical Beach Party"
"21st Under the Stars: A Celestial-themed Soiree"
"Wanderlust 21: A Travel-inspired Adventure Party"
"Masquerade Ball: Unmasking the 21st Birthday Magic"
"Carnival Extravaganza: Step Right Up to the 21st Birthday Celebration"
"Enchanted Garden: A Whimsical Fairy Tale Birthday"
"Neon Glow Party: Bright Lights, Big 21"
"Casino Royale: A High Stakes 21st Birthday Bash"
"Music Festival Vibes: Jamming into 21 with a Live Concert Party"
Things to do for your 21st birthday
Your 21st birthday is a milestone event that opens up new opportunities and experiences. Here are some ideas for things you can do to make your 21st birthday memorable:
Plan a Night Out: Gather your friends and hit the town to explore local bars, clubs, or lounges. Enjoy your first legal drinks and celebrate with a fun-filled night of dancing and socializing.
Wine or Brewery Tour: Embark on a wine tasting or brewery tour to expand your palate and learn about different flavors and brewing techniques. It can be a delightful and educational experience.
Host a House Party: Throw a themed house party and invite your friends over for a night of celebration. Decorate the space, curate a playlist, and organize party games to make it a memorable event.
Plan an Adventure: Take on an adrenaline-pumping adventure like skydiving, bungee jumping, or ziplining. It's a thrilling way to mark your 21st birthday and create lasting memories.
Organize a Road Trip: Gather a group of friends and embark on a road trip to explore new destinations or visit places you've always wanted to see. Enjoy the freedom of the open road and create unforgettable memories along the way.
Fine Dining Experience: Treat yourself to an exquisite dining experience at a fancy restaurant. Indulge in gourmet cuisine, savor specialty cocktails, and relish the ambiance of a memorable meal.
Plan a Beach Getaway: If your birthday falls during warm months, head to a beach destination and celebrate your 21st birthday by soaking up the sun, enjoying water activities, and relaxing with friends and family.
Attend a Live Event: Check out if there are any concerts, sporting events, or theater performances happening on or around your birthday. Get tickets and enjoy the excitement of live entertainment.
Pamper Yourself: Book a spa day or wellness retreat to relax, rejuvenate, and pamper yourself on your special day. Treat yourself to massages, facials, and other spa treatments for a day of ultimate relaxation.
Volunteer or Give Back: Consider spending your 21st birthday by giving back to the community. Volunteer at a local charity, organize a donation drive, or engage in acts of kindness to make a positive impact.
Remember, your 21st birthday is all about celebrating and enjoying this milestone in your life. Choose activities that resonate with your interests and create memories that will last a lifetime.
DISCLAIMER
It is important to remember that while celebrating your 21st birthday is an exciting milestone, it is equally crucial to prioritize responsible drinking and the safety of yourself and others. Please ensure that all guests at your birthday party are of legal drinking age and consume alcohol responsibly.
We strongly encourage you to plan ahead and arrange for designated drivers, ride-sharing services, or alternative transportation options to ensure that everyone has a safe ride home. It is essential to prevent anyone from driving under the influence of alcohol.
Please be mindful of the well-being of your guests throughout the celebration. Offer non-alcoholic beverage options and promote moderation in alcohol consumption. If you notice someone exhibiting signs of excessive drinking, take appropriate steps to ensure their safety, such as offering water, finding them a safe place to rest, or contacting a sober friend or family member to assist them.
Remember, it is everyone's responsibility to create an environment that promotes responsible drinking and a safe celebration. Let's make sure that your 21st birthday is not only memorable but also a responsible and enjoyable experience for everyone involved.