The Easter season is a time for celebrating new life and growth. What better way to teach your little ones the importance of this holiday than with some fun, age-appropriate books?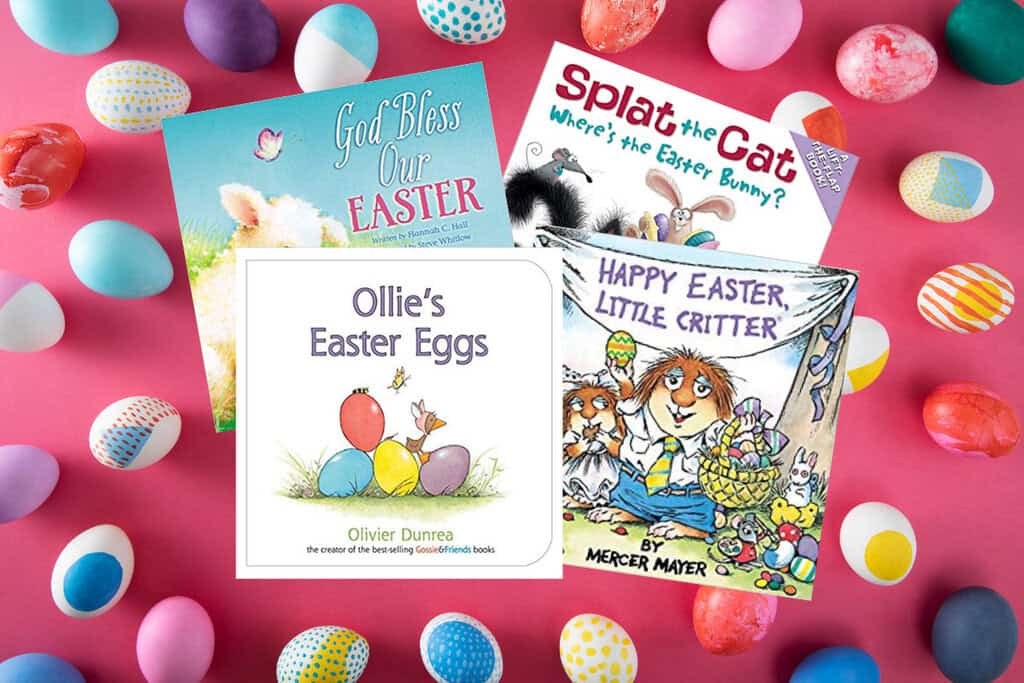 If you are looking for Easter books for your preschooler or kindergartener, look no further! We have put together a list of 15 fun and educational books that will help teach your child about the holiday. From stories about the Easter Bunny to tales of religious redemption, there is something here for everyone. Happy reading!
Easter Books for Preschoolers and Kindergartners
Also make sure to download our FREE Printable Easter Activity Kit full of word searches, matching, coloring and more!
All of these ship for free with your Prime membership or any $35 purchase. Not a member? Get a free 30 day trial here.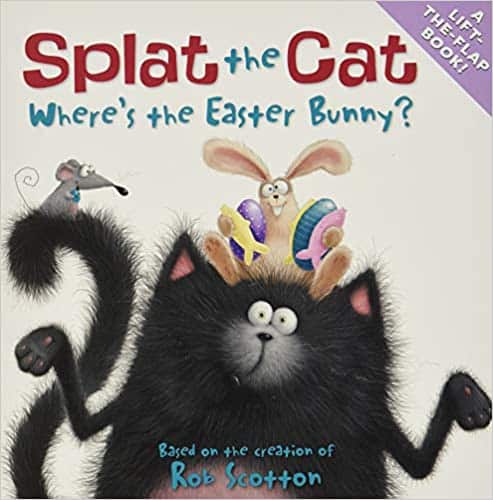 Price: $6.29
It's almost Easter, and Splat knows exactly what he wants from the Easter Bunny—a really big Easter egg. But where is the Easter Bunny? Lift the flaps and help Splat search for him at the park, in the den, and all around town! Read all about Splat's Easter misadventures in Splat the Cat: Where's the Easter Bunny?, another sure-to-be-a-classic story by Rob Scotton.
---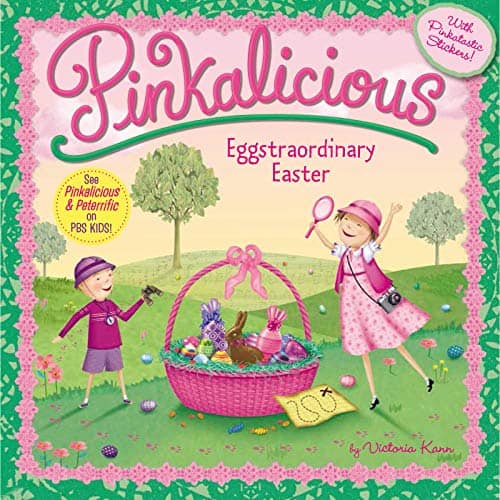 Price: $4.87
When Pinkalicious wakes up on Easter morning, she finds a note from Edgar Easter Bunny that leads to a fun family day. Your family will enjoy sharing this storybook and stickers—the perfect Easter basket gift and springtime read.
#1 New York Times bestselling author Victoria Kann's treat of a story has become an Easter favorite for kids and parents. This adorable 8×8 storybook includes stickers for kids to enjoy.
---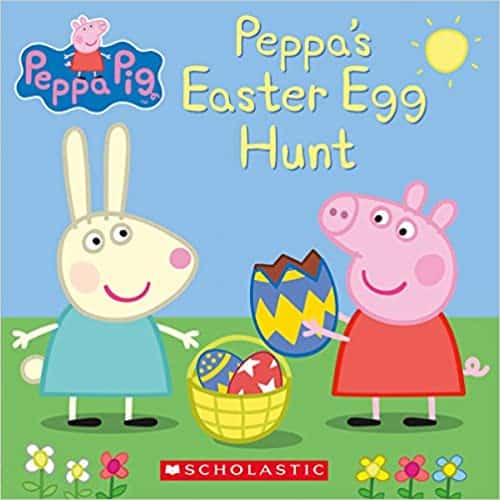 Price: $5.82
It's springtime, and Grandpa Pig has set up an Easter egg hunt for Peppa Pig and her friends! Join Peppa, Rebecca Rabbit, and Freddy Fox as they search for delicious chocolate eggs and even see baby chicks hatching in the yard!
---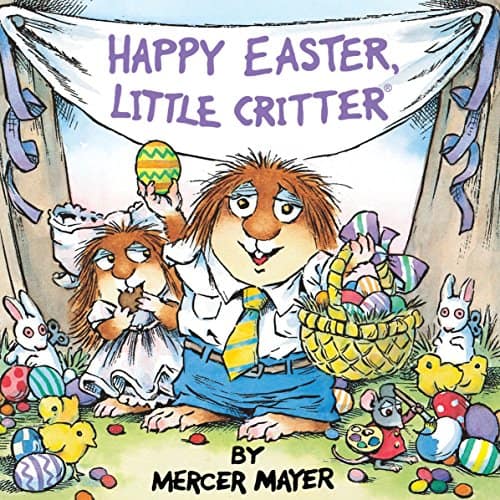 Price: $3.99
Mercer Mayer's Little Critter is celebrating Easter in this classic, funny, and heartwarming book. Whether he's dyeing eggs, searching for baskets, or snacking on sweets, both parents and children alike will relate to this beloved story. A perfect way to celebrate the Easter holiday!
---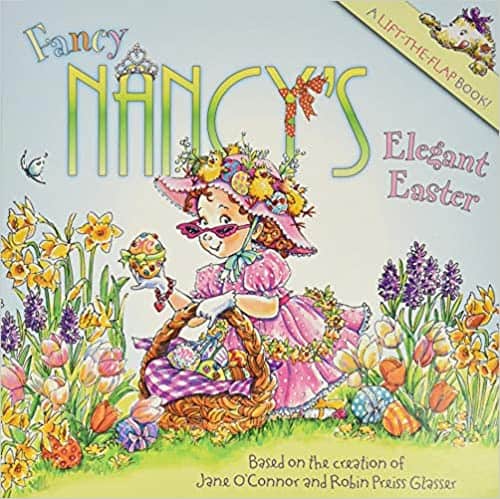 Price: $6.88
Nancy prepares an elegant Easter party in this fancy lift-the-flap book!
Throwing a fabulous and fancy Easter party is a very big job—and Nancy and Bree are in charge of decorating. This book includes thirteen flaps that open to reveal hidden surprises that will delight all festive Fancy Nancy fans!
---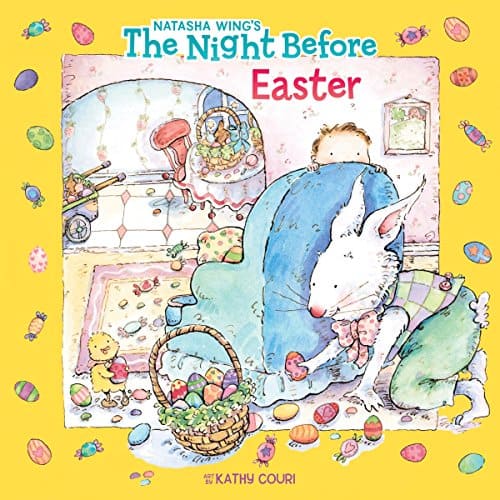 Price: $4.99
"Twas the night before Easter, just before dawn, Not a creature was stirring out on the lawn." The Easter bunny takes center stage in this delightful spin on a beloved poem that will send families hopping to the bookstore for an Easter treat sweeter than any sugar plum!
---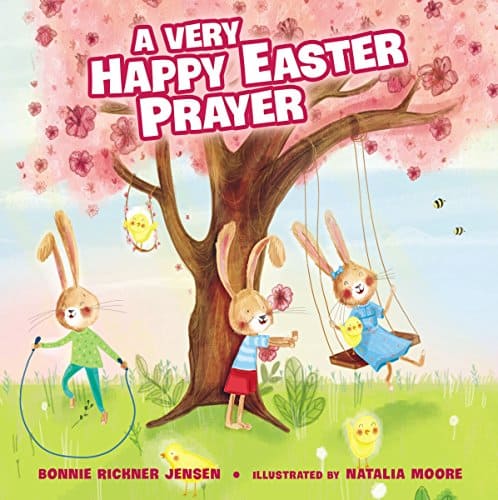 Price: $7.99
Snuggle up close with your little ones to see why the Easter season is such a very happy time. The weather is warming, flowers are blooming, and cuddly critters are leaving their nests. Join the adorable woodland animals as they thank God for all the blessings of Easter.
---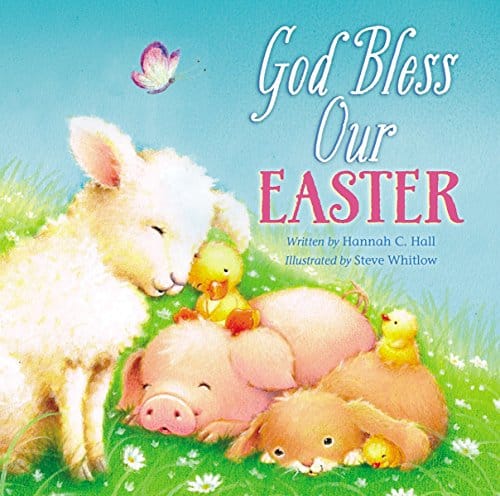 Price: $9.99
Preschoolers can't help but notice all the new wonders of springtime, and God Bless Our Easter emphasizes that each blessing comes from God! Lambs, bunnies, ducklings, piglets, chicks—lots of snuggly farm animals will take your little ones through the sweet rhyming story and have them asking to read the book long after Easter is past.
---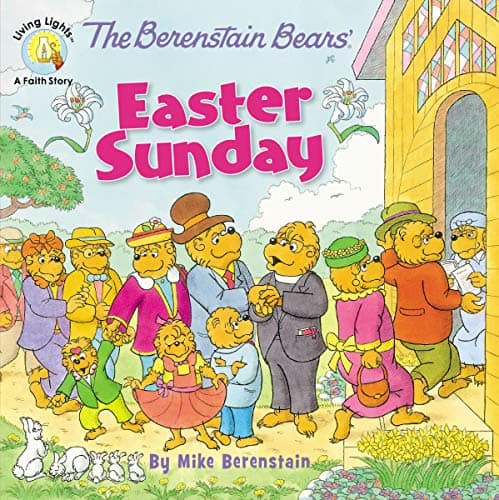 Price: $3.99
Young readers will understand the true meaning behind the celebration of Easter in this addition to the Living Lights™ series of Berenstain Bears books. Join Mama, Papa, Brother, Sister, and Honey as they go to church services, have an Easter treasure hunt, and learn about Easter.
---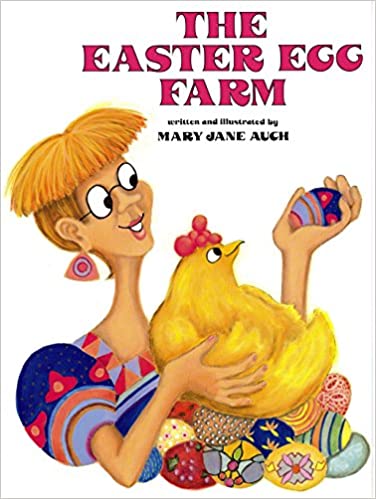 Price: $7.81
When she nests outside to get away from the noise and teasing of the others, Pauline manages to lay a beautiful sky-blue egg. Watching a ladybug in the grass, she lays a bright red spotted egg. The hen is confused, but Mrs. Pennywort is thrilled—and she takes Pauline on an adventure!
---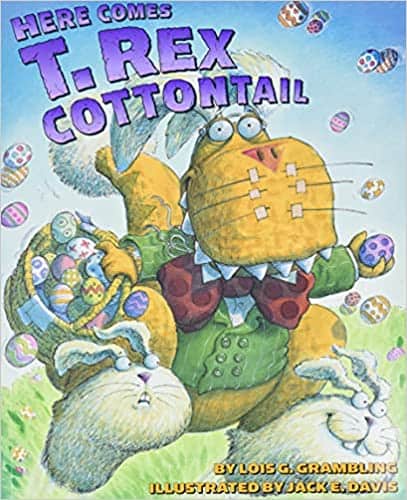 Price: $7.99
T. Rex dresses up as the Easter Bunny, and it's hilarious! Kirkus calls this picture book "a happy, hoppy holiday celebration." Peter Cottontail is out sick, and there's only one dinosaur who's up to the task of delivering his eggs on Easter: T. Rex! All T. Rex has to do is work on hopping—without the wiggle. He keeps breaking all the eggs! Join T. Rex and his friends as the big goof saves the day in a very special way. Will practice make perfect?
---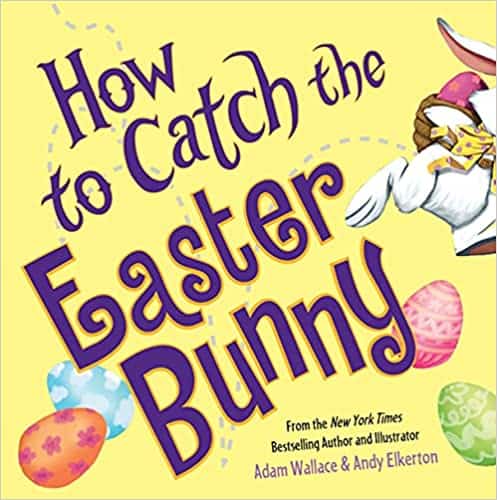 Price: $6.56
Finding eggs is easy, but can YOU catch the Easter Bunny in action this year? He has a basket full of treats and tricks for staying hidden―plus that bunny hippity hops with lightning speed! Start a new tradition with this bright and funny children's Easter book and get inspired to build STEAM traps of your own to pair with the readaloud! Educators, families, and children will love this wonderfully creative opportunity to have fun and celebrate the holiday together.
---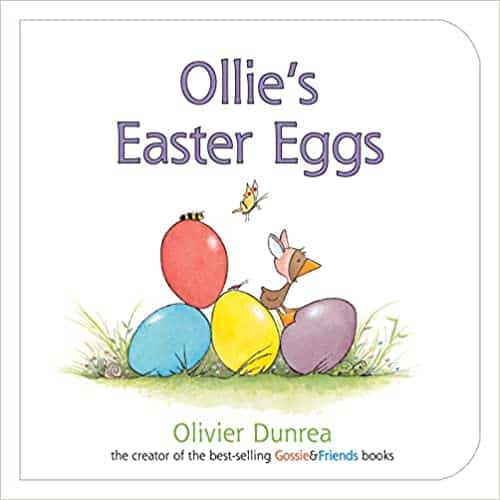 Price: $7.49
Gossie, Gertie, BooBoo, and Peedie are all dyeing Easter eggs. Ollie wants Easter eggs too and he has a plan on how he'll get them! Humor and vibrant ink-and-watercolor illustrations fill Olivier Dunrea's holiday follow-up to Merry Christmas, Ollie. Dunrea again gets the preschooler emotions exactly right, capturing a range of holiday-inspired feelings, from Ollie's wiggly impatience to be included to the pure joy of the older goslings discovering that Ollie has arranged the best Easter egg hunt of all.
---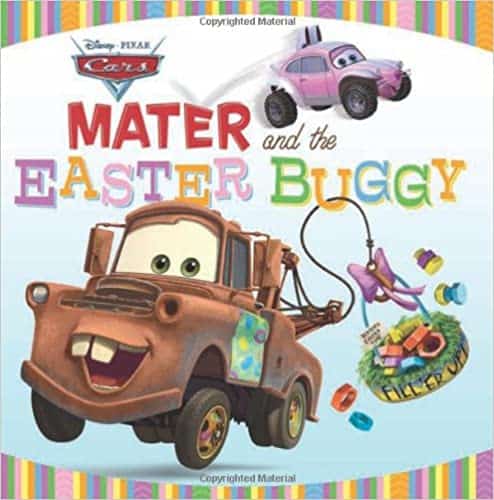 Price: $17.73
It's Easter in Radiator Springs and no one is more excited than Mater. He can't wait for the Easter Buggy to fill his tire with goodies such as lugnuts and coolant. But his best friend Lightning McQueen is worried that Mater's holiday will be ruined when Mater wakes up to find that his Easter tire is empty. So Lightning comes up with a plan to make sure his pal's dreams aren't dashed. After all, Lightning knows the Easter Buggy isn't real. Right? This adorable picture book featuring everyone's favorite Cars characters has foil on the cover and is perfect for Easter baskets…or tires!
---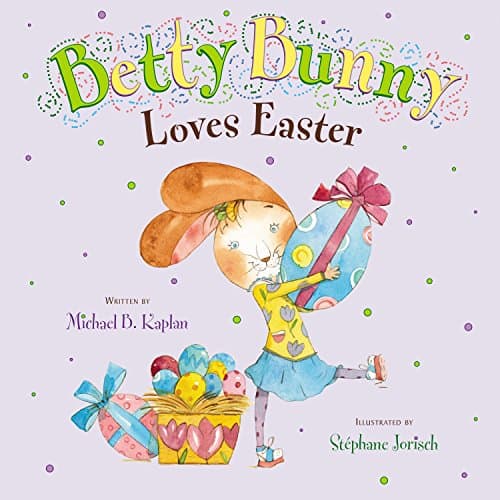 Price: $11.99
Yes, Betty Bunny loves Easter. She loves it so much that she just knows when she grows up, she will be the Easter Bunny. So it comes as quite a shock when she learns that her brothers and sister have been helping her in the egg hunt every year. Determined to find eggs on her own, this time, Betty Bunny also finds out a thing or two about the satisfaction of accomplishment. Going it alone, Betty Bunny strikes again in the latest in her series, a funny Easter tale of independence.
---