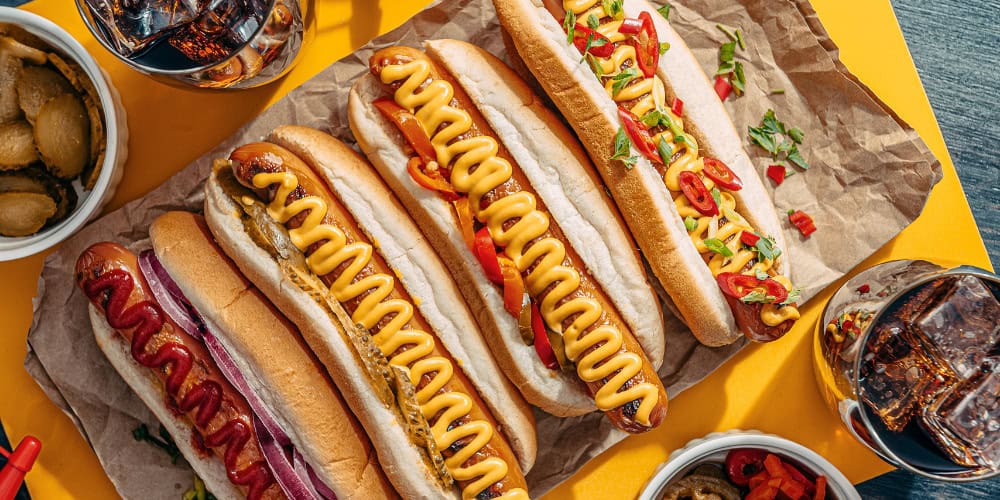 Today is National Hot Dog Day!! Several restaurants are offering free or discounted dogs to celebrate!
Here are the ones we know of…
DOG HAUS – Dine-in guests can text "FREE DOG" to 833-440-1110 to access a mobile coupon, redeemable for one free Haus Dog on July 19.
HY-VEE FAST & FRESH – On July 19, 2023, they'll be selling $1 Nathan's hot dogs.
LOVE'S TRAVEL STOP – Free hot dog or other roller grill item on National Hot Dog Day. The deal can be accessed through its app, Love's Connect.
HAMBURGER STAND – Score four chili dogs for $4.
NATHAN'S FAMOUS HOT DOGS – 5 cents per dog (its original price!) from 11 a.m. to 1 p.m. on July 19.
PHILLY PRETZEL FACTORY – Pretzel dog for $1 includes Walmart locations.
PILOT FLYING J – Buy one get free hot dogs for rewards members.
QUIKTRIP – Download the app and sign up for a free hot dog offer in the app.
SONIC – Beef Chili Cheese Coney, an all-beef hot dog topped with chili and cheddar cheese, for $1.29 on July 19
TARGET – Members of Target Circle, the store's free loyalty program, can enjoy 25% off of Ball Park hot dogs on July 19.
TED'S HOT DOGS – Regular hot dogs are half off at all open locations.
THE ORIGINAL HOT DOG FACTORY – Free all-American hot dog between 12 and 4 p.m. on July 22 (not National Hot Dog Day!) — no purchase necessary.
WIENERSCHNITZEL – Chili Dogs for $4 on National Hot Dog Day at participating locations. No substitutions; cheese, unfortunately, is extra.
WHOLE FOODS – Amazon Prime members can snag a 25 % discount on hot dogs from July 12 to 18, both in-store and online.