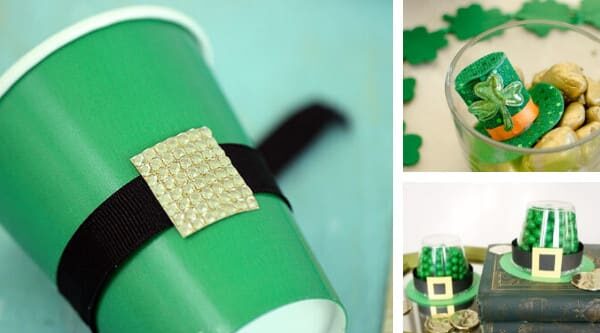 St. Patrick's Day is just around the corner!
If you are anything like me, you are already thinking about how much green you can add to your spouse without it looking tacky. Decorating on a budget can be challenging, especially when Target and craft stores have such beautiful decorations for $20 and up. If you are looking for decor for St. Patrick's Day why not make your own!
You can find a lot of great crafting materials from dollar stores to help you put together the perfect St. Patrick's Day DIY on a budget!
.Here are some dollar store St. Patrick's Day DIY decor ideas to get you started!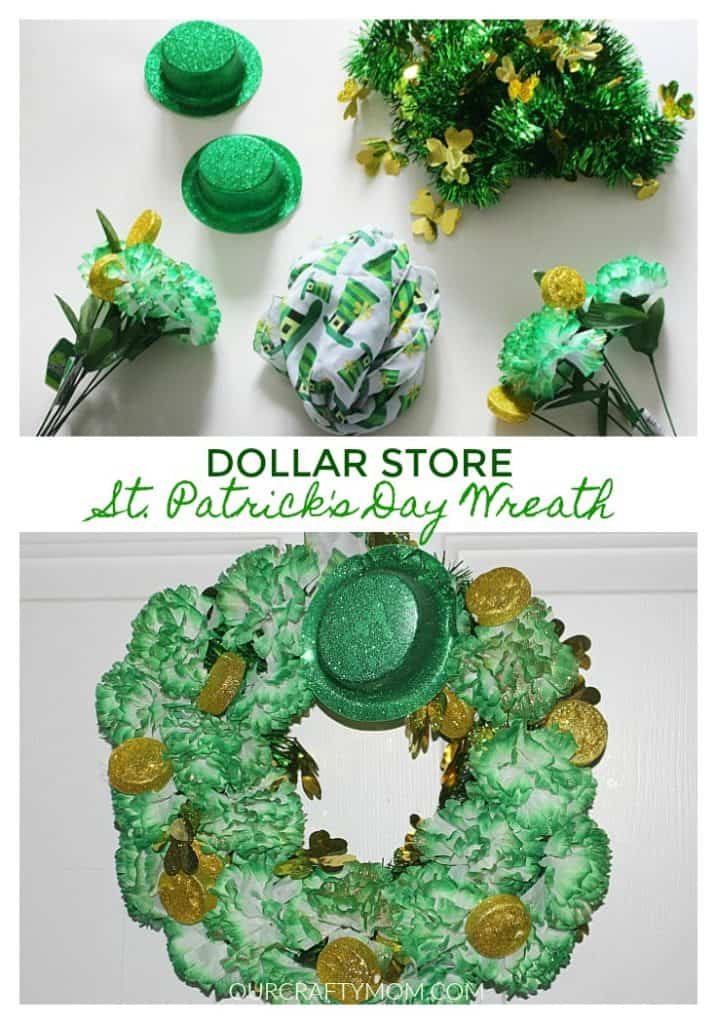 Learn how to Easily Make A Fun Dollar Store St. Patrick's Day Wreath!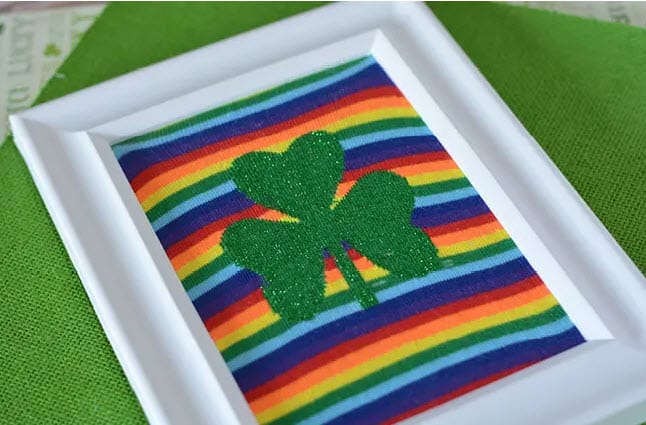 It's quite possible you already have a frame at home collecting dust. You can use that for this project and find a great pair of fun socks to complete the rest. And since socks come in pairs, share one with a friend or make these cute frames at your next Girls Night In or Pinterest party. Since these St. Patrick's Day decorations are easy and inexpensive, when you get tired of displaying them in your home, you can simply remove the sock from the frame and swap out your home decor. It's a win win!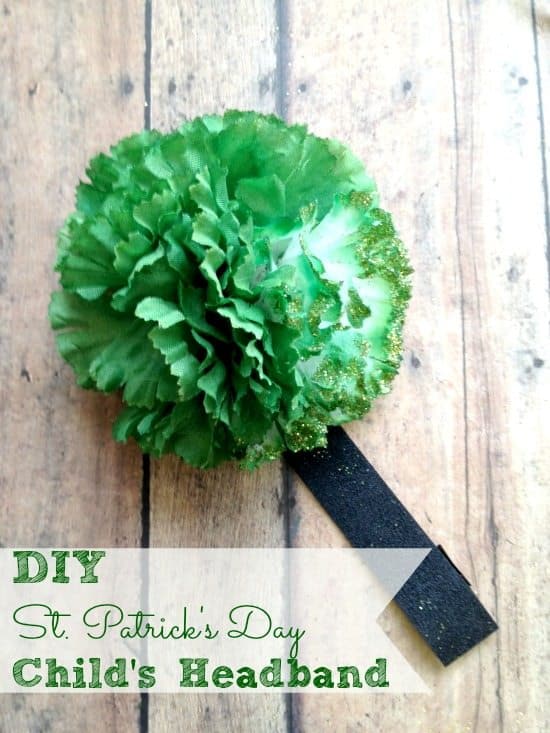 We were able to find all of these materials at our local dollar store. During the St. Patrick's Day season they have several varieties of green flowers to choose from, so find something with some Irish flare that is sure to make this a festive piece!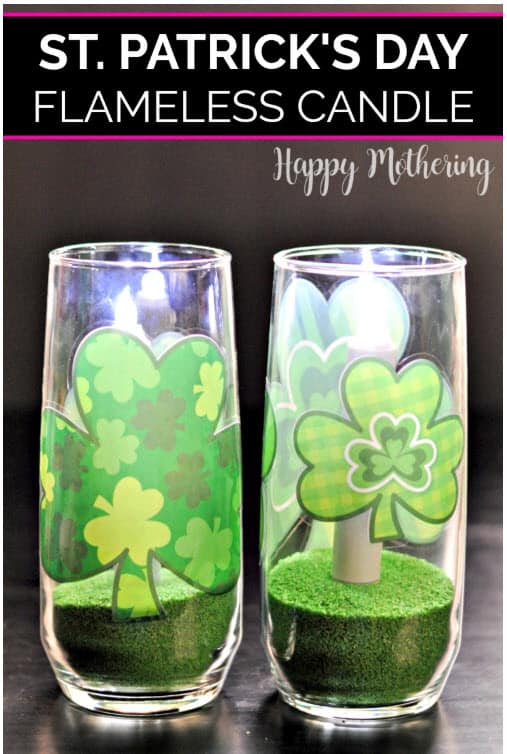 We like being creative and making crafts from dollar store supplies, so we created this easy St. Patrick's Day Flameless Candle Craft for you. It can be used as part of a centerpiece on your dining table or even as a nightlight.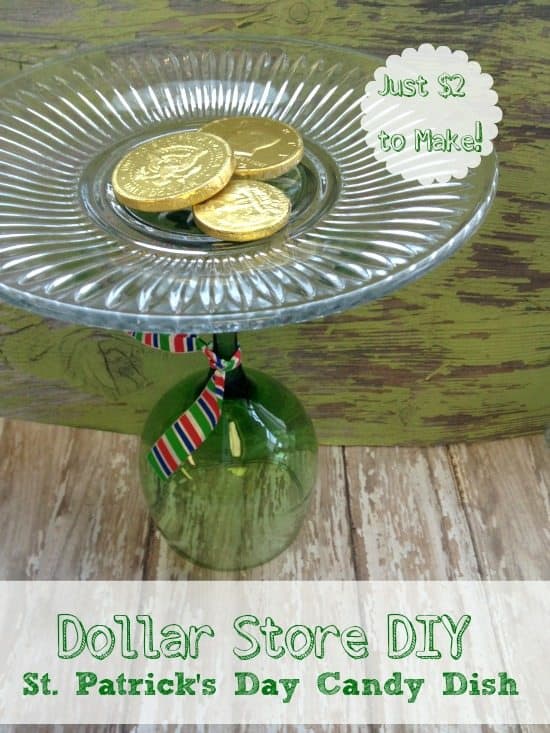 St. Patrick's Day is coming quickly, so why not dress up your home to reflect the season with this DIY St. Patrick's Day Candy Dish! St. Patrick's Day décor isn't easy to come by, so instead of fretting head to the dollar store to get the supplies you need to create your own.
These cute hurricanes are under $2 each and easy to make! Perfect for parties and weddings!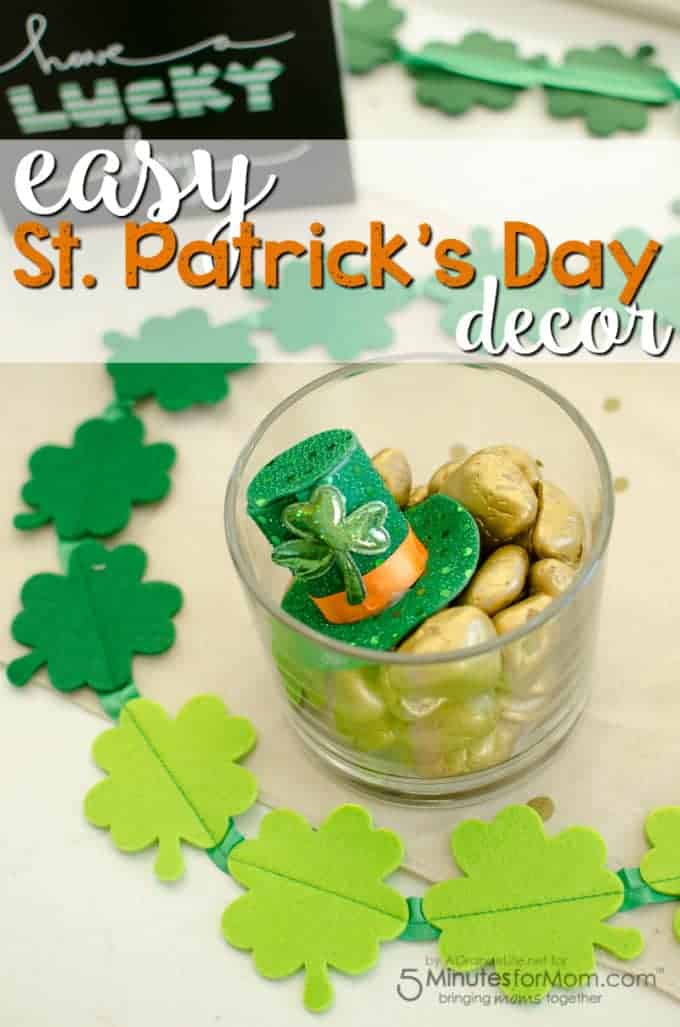 For less than $2, you can create your own easy St. Patrick's Day decor to bring a little luck into your home.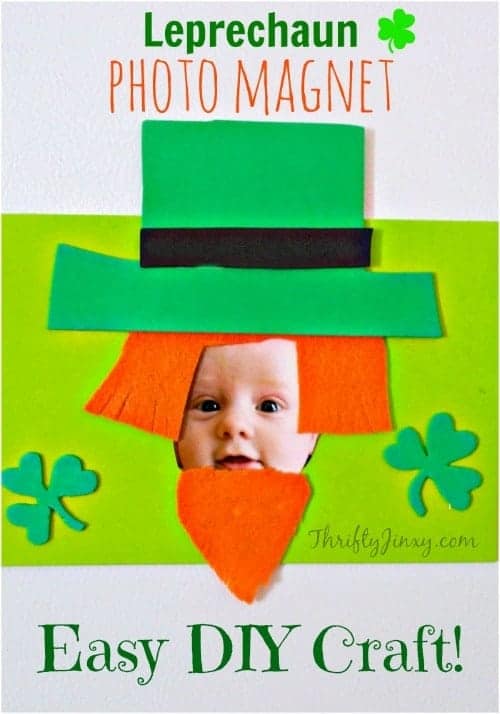 You only need a few supplies to make this craft – basically craft foam, craft felt, a magnet strip – and your own photo of course! All of these supplies can be found at your local craft store, but I have also included links in the supply list below so you can find them online.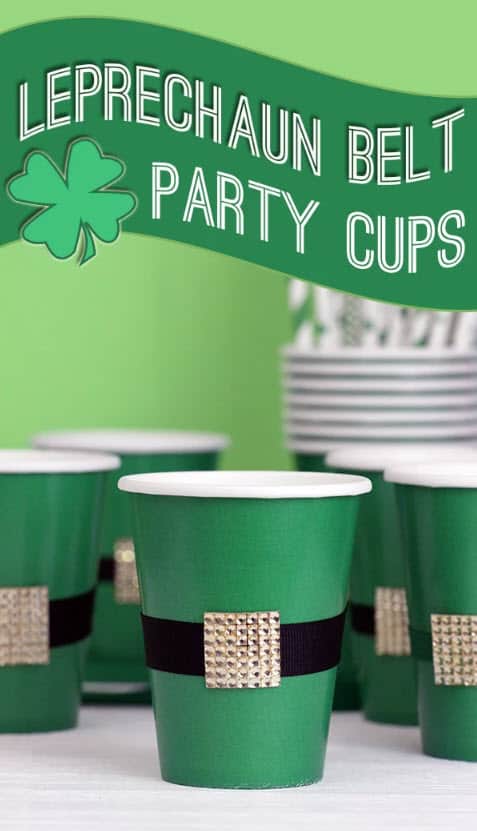 What is St. Patrick's Day without a visit from Leprechauns? Whether you are planning a fun party or just trying to come up with ideas for the kids, this is nice and easy to add some fun to your day. There are a few ways that you can make them too. The cups can be as fancy or as simple as you want. Either way, I promise they are super easy party decor to spruce things up a bit.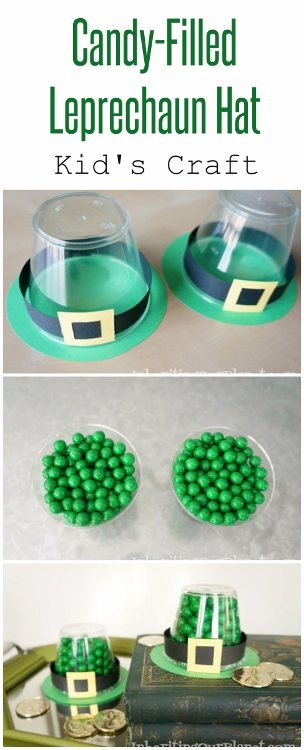 Super easy crafts perfect for school or a party!

I think these felt Shamrocks are supposed to be used as placements but tie them together with some St Patrick's Day ribbon, you've got yourself a super easy table runner!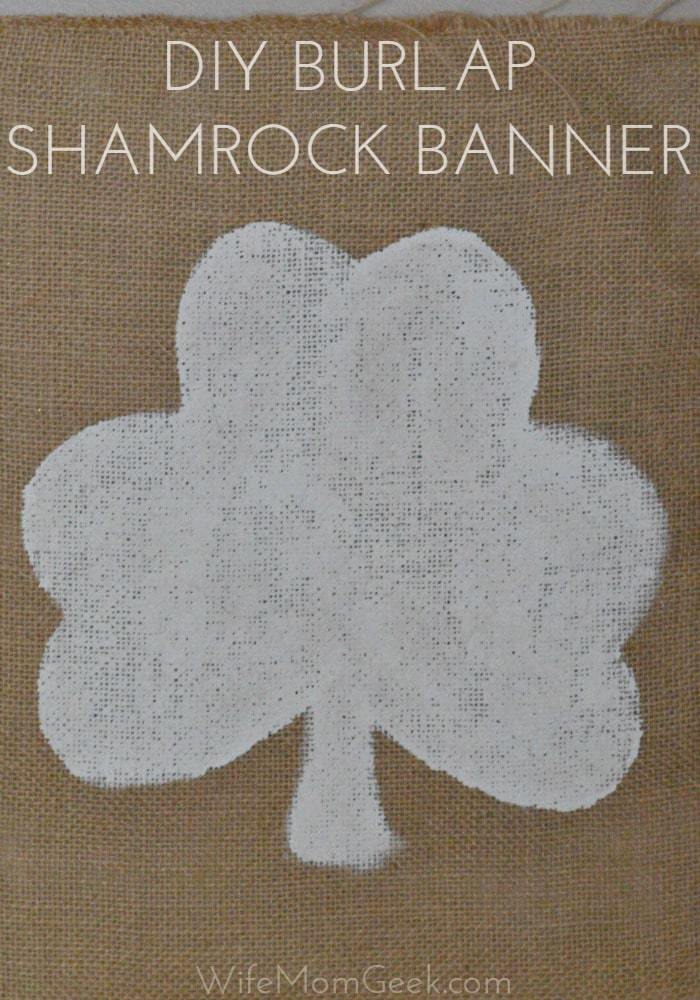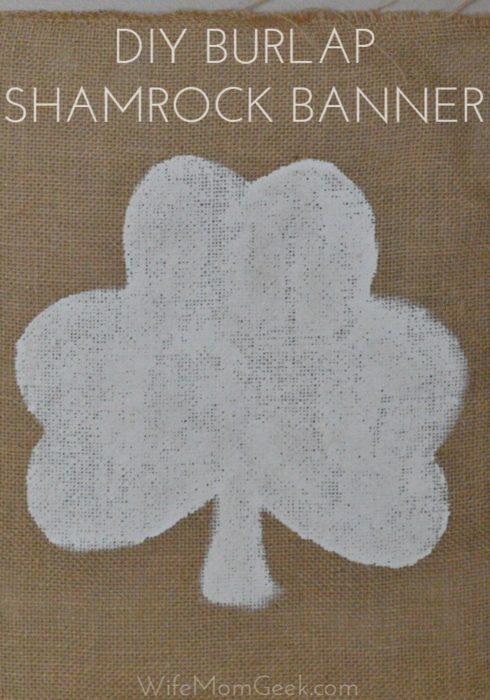 You don't have to just decorate with green!! This is a fun project you could do for just about any holiday!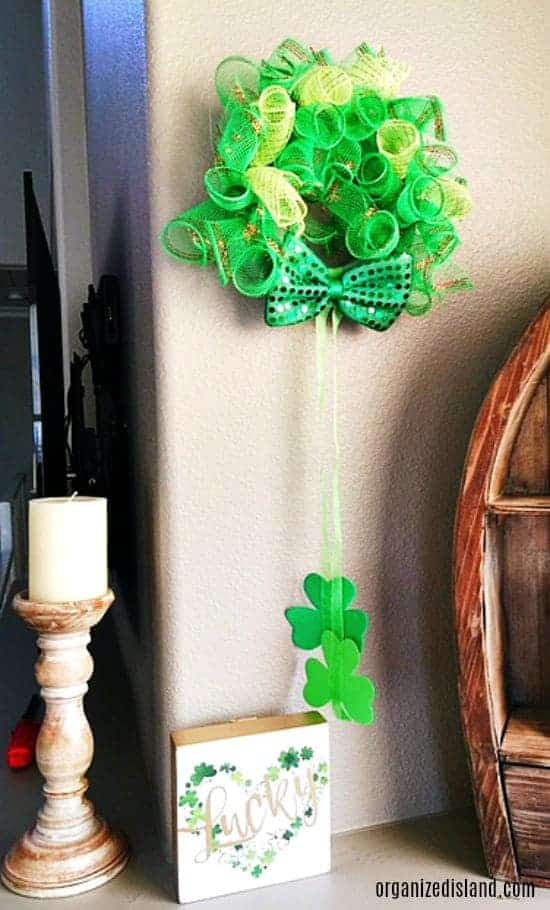 This cute wreath just takes a little time to make and you can find the materials at the dollar store! Perfect for a St. Patrick's party too!