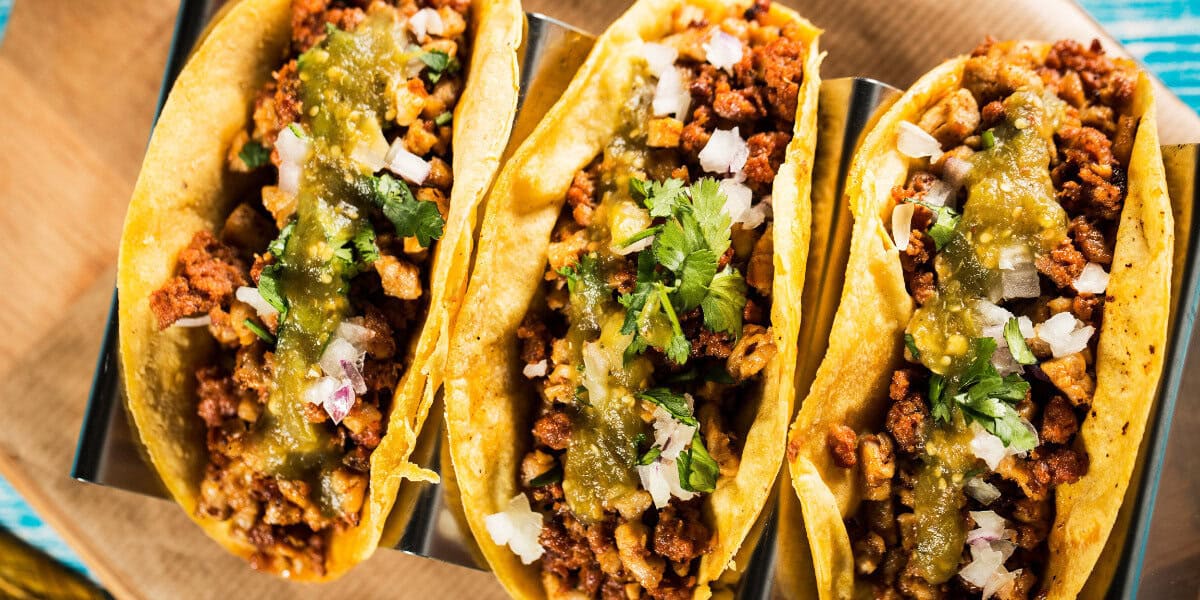 October 4th is National Taco Day!!
The holiday in October is a day to celebrate all things tacos. National Taco Day has become an annual tradition, celebrated on the 4th of every October. Here are the 2022 National Taco Day Freebies & Deals available…
Del Taco
Del Taco is offering guests a Shredded Beef Soft Taco BOGO deal via a digital coupon, which you can downloaded off Del Taco's website. You can show the coupon on your smartphones to the cashier as well. Limit one coupon per customer.
El Fenix
On October 4, El Fenix will offer $1 beef or chicken soft or crunchy tacos (limit three per guest).
Fajita Pete's
Fajita Pete's is giving away one free chicken or beef fajita taco per person. The promotion is in-store only, and no purchase is necessary, from 11 a.m. to 3 p.m. on October 4.
Fuzzy's Tacos
Get $1 tacos all day on October 4.
Jimboy's Tacos
Buy one original ground beef taco and get a second taco free on National Taco Day. The BOGO deal will be available at participating Jimboy's Tacos locations in California and Nevada.
On the Border
On October 4, get an endless supply of as many seasoned ground beef or chicken tinga tacos as you want for just $8.99. The tacos come with Mexican rice, refried beans and bottomless made-fresh-daily chips and salsa. If you've got a group to cater for, you can get 15% off orders of taco buffets totaling $200 or more between October 1 and October 7. Just mention TACO18 or enter it as the coupon code for online orders to receive the discount.
Taco Bell
The chain is bringing back its Taco Day Gift Set, which includes a Crunchy Taco, a Nacho Cheese Doritos Locos Taco, a Cool Ranch Doritos Locos Taco and a Fiery Doritos Locos taco for $5.
Taco Bueno
On October 4, Taco Bueno is giving away one of its all-new scratch-made Texas Street Tacos with any adult entrée purchase. Then, through November 12, Texas Street Tacos are available for three for $5.
Taco John's
Each day, from October 1 through October 5, guests at Taco John's can receive a free crispy beef taco by using the Taco John's Rewards app in honor of National Taco Week. In order to receive a free taco, customers must present the coupon (obtainable only on the Taco John's Rewards App).
Don't feel like eating out? Check out 18 Mouth-Watering Taco Recipes that you can make at home!